Recipes With Course:
Appetizers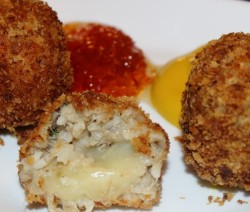 And today we will join Boudin and Pepper Jack Cheese and Panko Bread Crumbs stands in as Best Man!! A Cheesy Twist to an Old Cajun Classic…
Read more How do I love oysters , let me count the ways….This is one of them.
Read more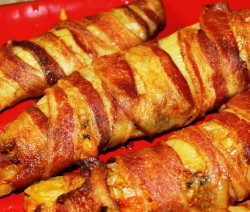 Pawpaw picked a peck of cheese-stuffed bacon-wrapped banana peppers. When his hands started burning, we found he could coat his hands in sour cream, evaporated milk, fresh lime juice, vaseline, or vegetable oil to soothe his skin.
Read more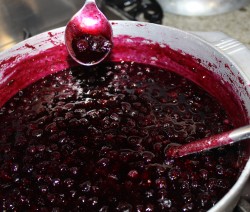 It is Blueberry Season and everyone loves blueberries also known as star berries We love them fresh picked eaten straight from the bush or baked into a favorite dessert or we enjoy them as jam, preserves and jelly. Maine is the blueberry production capital of North America but they are grown in ...
Read more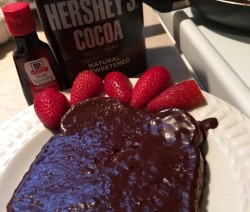 Remember the mornings when Momma pulled out the skillet and reached for the Hershey's Cocoa powder. You knew what she was going to make; you ran to get the Evangeline Maid Bread so you could be the first to get served delicious Chocolate Bread.
Read more A different fun way to eat nuts. A daily dose of a handful of nuts brings about immense health benefits. Eating 25-50 grams nuts a day may reduce the risk or diabetes and heart disease. Many think that eating nuts will cause weight gain; however the key is to eat ...
Read more This sweet punch has a nice pulpy texture.
Read more