Recipes With Course:
Appetizers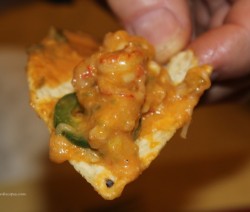 A local restaurant that has since closed made crawfish nachos that my daughter loved. Baby girl wanted crawfish nachos, Momma comes up with this recipe. Any of your favorite cheeses can be used. Ingredients1 1/2 to 2 pounds crawfish tails1 small onion, chopped fine2 short celery ribs chopped fine1 small bell pepper chopped ...
Read more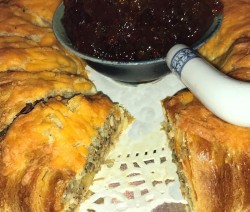 Great party food – Super Mardi Gras Ball dish.Paired with Pepper Jelly. this recipe is doubled packed with flavor – Great Party Food – great for Mardi Gras and family gatherings Ingredients2 pounds boudin2 packages 8 oz Crescent Rolls4 slices crumbled bacon1 to 2 chopped jalepenos1 eggShredded cheddar cheese for ...
Read more Properly called bowfin, the fish carries more aliases than John … trout, cotton fish and in South Louisiana, choupique (pronounced shoe-pick). Like gars, bowfin are bimodal breathers which means they have the capacity to breathe both water and air. Bowfin are considered a "trash fish" by many, but are treasured table fare to some, who find them ...
Read more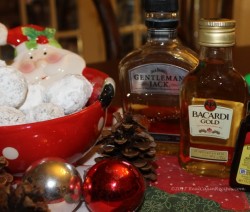 These bourbon rum balls have "Holidays and Let's get Together" written all over them. Ingredients2 cups finely ground gingersnap cookies2 cups finely ground graham crackers1 1/2 cups powdered sugar divided in half1 cup ground pecans1 cup flaked coconut1/2 cup raisins1 tablespoon grated orange rind3 tablespoon honey or corn syrup1/2 teaspoon ...
Read more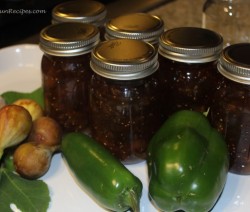 A surprise snack or appetizer made with fresh figs – Great with cream cheese and crackers. Pictures shown are half recipe. Ingredients1 1/4 cup white wine2 cups bell pepper seeded and diced1 cup jalapenos seeded and diced2 1/2 cups fresh fig sliced1 package Sure Jell1 tablespoon butter to prevent foaming6 cups ...
Read more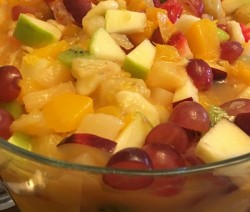 In memory of Triston Francis Bourque From Wikipedia – Fruit salad is a dish consisting of various kinds of fruit, sometimes served in a liquid, either in their own juices or a syrup. When served as an appetizer or as a dessert, a fruit salad is sometimes known as a fruit cocktail or fruit cup. In ...
Read more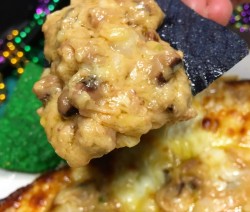 Great Dip for Super Bowl, New Year or Mardi Gras Parties – Or any Fun Time get together.   Ingredients1(15oz) can black-eyes - 1/2 teaspoon salt1 teaspoon garlic powder1/3 cup diced onions4 tablespoon chopped jalapeno pepper (no seeds)1 tablespoon jalapeno juice8 oz sharp cheddar cheese shredded1/4 cup (4 tablespoon) butter ...
Read more