Recipe Type:
Classics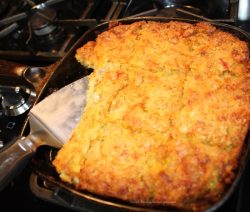 Wikipedia states  – "The Southern version of cornbread actually originated with the Native Americans" Cajuns stepped it up a notch adding shrimp or crawfish
Read more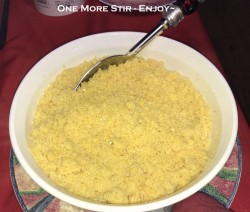 A cornmeal dish know by so many names Kush Kush, Cush Cush, Couche Couche or Coosh Coosh  – is a favored Cajun dish. It is also eaten with different condiments Milk…. Figs, Sugar, Cane Syrup,Coffee, Bacon, and Cracklings. A Cajun tradition made easy with the microwave..
Read more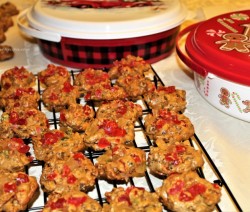 In Memory of Marylin DeMarcy Morvant This cookie is know by several names – Christmas Lizzies Fruitcake Cookies, Candied Fruit and Bourbon Cookies, Christmas Fruit Cookies, and Fruitcake Drops. This recipe offered a special memory for Maw-Maw who first tasted this cookie 50 plus years ago while working for a ...
Read more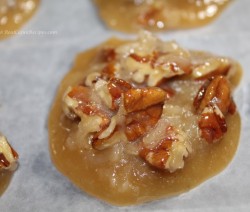 If you have never made these- you must try! These are Heavenly – Easy to prepare and these pecan sweet Coconut Pecan Pralines make the Perfect Treat and Holidays sharing!!
Read more The ideal breakfast for Christmas morning! Easy too! Prepare the night before and pop in the oven Christmas morning. SO DELISH! Your family will sing Hallelujah!
Read more