Recipes With Course:
Cakes & Candy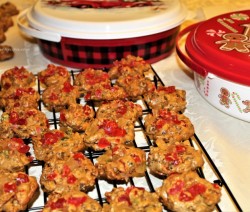 In Memory of Marylin DeMarcy Morvant This cookie is know by several names – Christmas Lizzies Fruitcake Cookies, Candied Fruit and Bourbon Cookies, Christmas Fruit Cookies, and Fruitcake Drops. This recipe offered a special memory for Maw-Maw who first tasted this cookie 50 plus years ago while working for a ...
Read more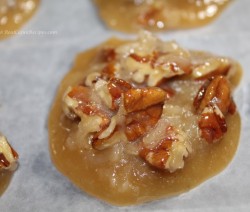 If you have never made these- you must try! These are Heavenly – Easy to prepare and these pecan sweet Coconut Pecan Pralines make the Perfect Treat and Holidays sharing!!
Read more This recipe is a popular "bread" in almost every culture, Cajun included. This recipe has a little lagniappe – Cocoa Chocolate and Chocolate Chip. A popular bread especially when bananas are going brown.
Read more