Recipes With Course:
Cakes & Candy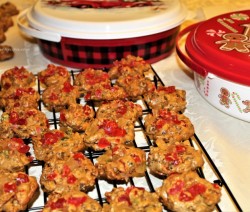 In Memory of Marylin DeMarcy Morvant This cookie is know by several names – Christmas Lizzies Fruitcake Cookies, Candied Fruit and Bourbon Cookies, Christmas Fruit Cookies, and Fruitcake Drops. This recipe offered a special memory for Maw-Maw who first tasted this cookie 50 plus years ago while working for a ...
Read more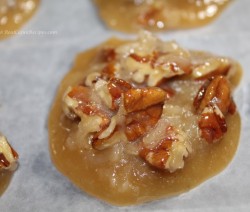 If you have never made these- you must try! These are Heavenly – Easy to prepare and these pecan sweet Coconut Pecan Pralines make the Perfect Treat and Holidays sharing!!
Read more This recipe is a popular "bread" in almost every culture, Cajun included. This recipe has a little lagniappe – Cocoa Chocolate and Chocolate Chip. A popular bread especially when bananas are going brown.
Read more We don't name them, we pass on the tradition of the cookies and cakes named after an Indian Princess From definitions.net -Minnehaha is a fictional Native American woman documented in Henry Wadsworth Longfellow's 1855 epic poem The Song of Hiawatha. This is an "old cookie" – makes lots – great ...
Read more