Search Results For
Rice Dressing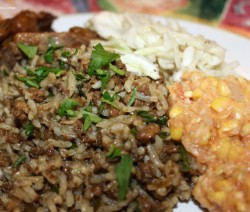 ...ing this recipe I found that a Cajun cook's secret to a good rice dressing is using ground pork as the main ingredient in lieu of most of the ground beef....
Read more After seeing Yves Vegetarian Ground Round at my local grocer, I realized it would be possible to make a rice dressing that both my vegetarian girlfriend and I could enjoy. This rice dressing tastes like the real thing. The "fake" ground round used in this is made of texturized soy. ...
Read more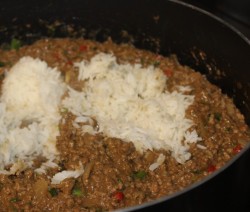 ...My Mamon, Lou Guidry, made this delicious rice dressing every year. I always begged to bring some home. I've modified it with Basmati Rice. The kids love this recipe....
Read more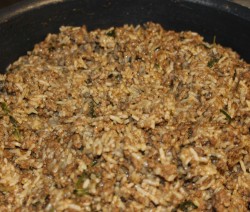 ...This is one of our favorite rice dressing (also known as dirty rice) recipes. Add this to a meatball stew and talk about good!...
Read more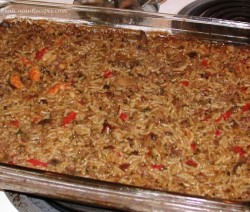 We Cajuns look & find anyway to cook a great meal. With this dressing you may add shrimp or crawfish.
Read more You could leave off the shrimp and it would still be great.
Read more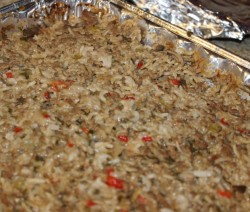 ...Also known as "Louisiana Dirty Rice", this dish is a true Cajun classic. There are many ways to make this dish, and this is one way from a friend of mine....
Read more ...Jon Miller for Dean Miller A simple and tasty rice dressing in half the time....
Read more