Search Results For
Rice Dressing ...My crockpot is being used more and more, I love how easy it is....
Read more ...Boneless, skinless chicken breasts stuffed with fresh venison sausage. A spicy blend of Cajun cuisine that will please everyone's taste buds....
Read more ...A combination casserole of meat and seafood – from the oven to the table. This is one of the easiest no fail recipes for dressing. The flavor is incredible. As with any recipe that contains crawfish, shrimp maybe substituted, you could even mix the two and add crab meat....
Read more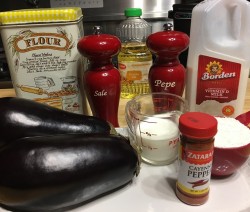 Great by themselves or in a rice dressing.
Read more ...Chow Chow is a culinary term for any spicy or piquant preparation used to enhance flavour of plain food. In the UK, a thin pickle or sauce with a vinegar base; in the USA it includes finely chopped fruit or vegetables with a dressing of salt, sugar, and vinegar, sometimes ...
Read more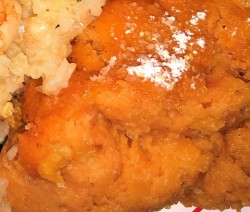 This is a must at our Christmas holiday table. It complements the fried turkey, pork roast and rice dressing because of the slightly sweet taste and still leaves room for dessert. Ever wonder if your baking powder or baking soda is still good? From www.kitchn.com – All you have to ...
Read more ...The secret to this very famous Opelousas dish is in the seasoning and in the long, slow basting process....
Read more