Recipes With Course:
Desserts A simple recipe – A good recipe – A recipe with few words
Read more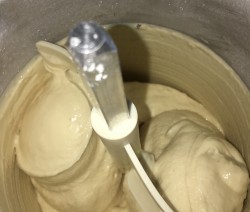 Perfect for Fourth of July Celebration. Did you know -  in the process is that the machine actually churns air into the ice cream base as it freezes the mixture. After the machine has stopped either serve the ice cream as soft serve or place in the freezer to completely ...
Read more Make your own pumpkin puree for this recipe – Preheat oven to 325 degrees F (165 degrees C). Pie pumpkins would be great to use  – Cut the pumpkin in half, removing the seeds and pulp. Place face down on a buttered or greased cookie sheet. Bake in the preheated oven ...
Read more There are as many ways to cooks bread pudding as there are Cajun Cooks – all are winners.
Read more The mystery ingredient – cream cheese – many will seldom guess for this pecan pie. – cream cheese.
Read more One of the more popular holiday favorites, great for parties, family dinners or gift giving.
Read more Bring back the memories – Old Fashioned School House Peanut Butter Balls
Read more