Recipe Type:
Breads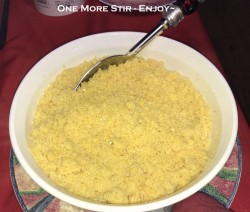 A cornmeal dish know by so many names Kush Kush, Cush Cush, Couche Couche or Coosh Coosh  – is a favored Cajun dish. It is also eaten with different condiments Milk…. Figs, Sugar, Cane Syrup,Coffee, Bacon, and Cracklings. A Cajun tradition made easy with the microwave..
Read more The ideal breakfast for Christmas morning! Easy too! Prepare the night before and pop in the oven Christmas morning. SO DELISH! Your family will sing Hallelujah!
Read more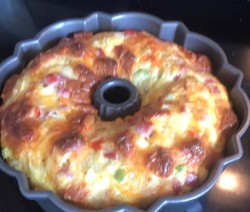 Easy and Good – Great tasting dish. Leftovers can be toasted like bread.
Read more Make your own pumpkin puree for this recipe – Preheat oven to 325 degrees F (165 degrees C). Pie pumpkins would be great to use  – Cut the pumpkin in half, removing the seeds and pulp. Place face down on a buttered or greased cookie sheet. Bake in the preheated oven ...
Read more There are as many ways to cooks bread pudding as there are Cajun Cooks – all are winners.
Read more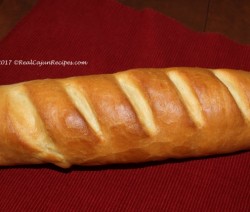 Simple  Ingredients  – Super Taste – So worth the effort Recipe adapted from Memorial Hospital Volunteer cookbook
Read more Every year St Josephs Church in Franklin an annual Spaghetti dinner. Even though the balls are meatless, the bread balls with the seasonings taste very similar to meatballs.The recipe was created by Mrs. Lucy Russo mother of Rev. M. J. Russo.
Read more