Recipe Type:
Cookies A fresh batch of Croquinoles (Kro-ce-yoils) can perk up a dreary November afternoon, especially with a nice hot pot of spiced tea or a cup of dark roasted coffee. Great breakfast food.
Read more We don't name them, we pass on the tradition of the cookies and cakes named after an Indian Princess From definitions.net -Minnehaha is a fictional Native American woman documented in Henry Wadsworth Longfellow's 1855 epic poem The Song of Hiawatha. This is an "old cookie" – makes lots – great ...
Read more Steen's product are a favored Cajun product. Although any molasses may be used, the author likes the Steens Molasses in this recipe
Read more The author's granddaughter, Veronica Lange Bourque shares her memory of the time as a student in Mrs. Drott's 8th grade Home-Economics class. Mrs. Drott allowed each student to choose one of their favorite recipes to be prepared and shared with the class. Each dish was then anonymously voted on by ...
Read more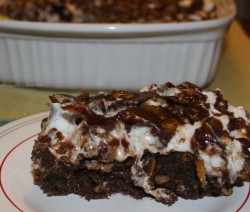 In memory of Loretta Cormier Heavenly Hash a favorite Easter candy – hard to find; so when you cant  find the candy make this cake. Taste just like the candy! The cook of this recipe is always requested to bring this cake for family dinners and celebrations. The Best Comment on ...
Read more One of the more popular holiday favorites, great for parties, family dinners or gift giving.
Read more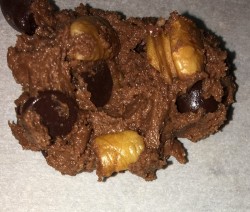 Christmas 2006 was one of MawMaw's best Christmas ever. It was filled with family, friends, food and fun and the Cajun's joi de vie. One of the best gifts of love and food she received were cookies that were homemade from one of her best friends, Miss Veronica. Here is ...
Read more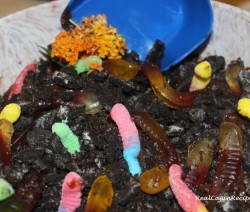 Whitney writes, "A long time ago, my maw-maw taught me a recipe that I thought was very unique, decorative and fun to make! I like making this desert with my family because it reminds me of them. I think that if you give it a try, you will like it ...
Read more