Recipe Type:
Health Conscious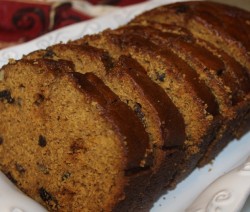 A classic pumpkin bread from C&H Sugars. So easy to prepare; turns out real easy – with a flavor that is as good and American as apple pie.
Read more A blend of aromatic herbs great for flavoring fish and pasta dishes. Salt added separately according to your dietary needs.
Read more Most Cajun cooks will shake a little of this and some more of that – with this you shake only one time.  Salt added separately according to your dietary needs.
Read more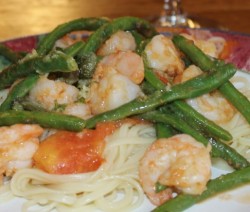 Delicious, easy to prepare and "gud". This recipe is an adaptation from Fast and Fresh made with three Cajun favorites – Shrimp – String Beans – Tomatoes..Oh wait there is a fourth favorite – Pasta. We love linguine for this recipe
Read more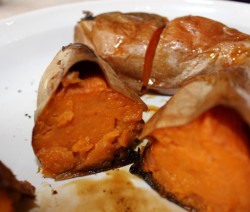 My Mom baked the best sweet potatoes. For years I tried to replicate hers and always blamed my not having a gas oven as to why mine were not quite as juicy and as flavorful. In fact I tried wrapping in foil but they still were not perfect. My problem ...
Read more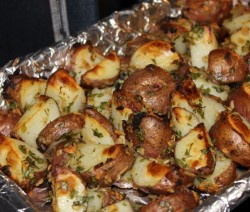 Red potatoes stay firm when cooking and are frequently referred to as new potatoes. Red potatoes which have medium to low starch hold their shape when boiled, baked or sliced. Which is why most Cajun use them to make their potato salads.
Read more
Our author cook writes: If you like a fresh radish or the taste of fresh grated mild horseradish, you will really like these pickled turnips. If you don't care for horse radish or radishes, you will like these anyway. You can make these turnip pickles as spicy as your taste ...
Read more Restaurant quality sauce to pour over your shrimp, crawfish and crab balls or your favorite tuna or salmon croquette.
Read more