Recipe Type:
Health Conscious A recipe adaptation from LivingWell.com.  A  new idea on using ingredients –  especially Mahatma Rice – that Cajuns like and creating it into a yummilicious dish. Ingredients1 cup Mahatma rice or whole grain brown rice fully cooked2 cans (20 ounces) each pre-sliced apples undrained1 tablespoon lemon juice1 cup packed brown sugar ...
Read more Malted milk, found in ice cream malts and candies, is a powdered gruel made from a mixture of malted barley, wheat flour, and evaporated whole milk source Wikipedia.com . The powder is used to add its distinctive flavor to: Malted hot drinks, such as Horlicks and Ovaltine – Malted milk ...
Read more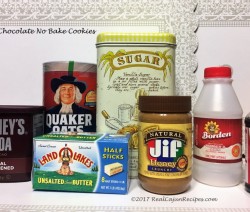 A great recipe suggestion to cook for friends and neighbors impacted by the floods when no there are no facilities to cook with. #ComfortFood. Also great for young cooks and tea parties. Ingredients2 cups sugar1/2 cup whole milk1 stick butter - 8 tbsp4 tbsp cocoa1/2 cup peanut butter3 tsp vanilla3 ...
Read more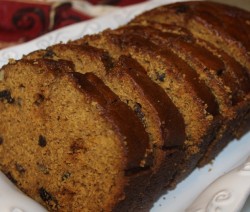 A classic pumpkin bread from C&H Sugars. So easy to prepare; turns out real easy – with a flavor that is as good and American as apple pie. Ingredients1 cup dark brown sugar firmly packed1/2 cup granulated sugar1 cup cooked or canned pumpkin1/2 cup salad oiil2 eggs unbeaten2 cups sifted all-purpose flour1 ...
Read more A blend of aromatic herbs great for flavoring fish and pasta dishes. Salt added separately according to your dietary needs. Ingredients2 tablespoon basil crushed or dill weed 2 tablespoon onion powder1 tsp oregano crushed1 teaspoon celery seed1/2 teaspoon black pepperDirectionsStep 1Mix all ingredients together; store in an airtight container.
Read more Most Cajun cooks will shake a little of this and some more of that – with this you shake only one time.  Salt added separately according to your dietary needs. Ingredients5 tablespoon onion powder3 tablespoon garlic powder/granules 2 tablespoon paprika1/2 tablespoon dry mustard1 teaspoon black pepper1 teaspoon dried thyme 1/4 ...
Read more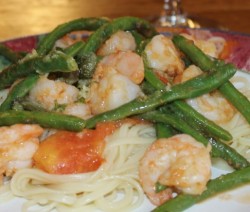 Delicious, easy to prepare and "gud". This recipe is an adaptation from Fast and Fresh made with three Cajun favorites – Shrimp – String Beans – Tomatoes..Oh wait there is a fourth favorite – Pasta. We love linguine for this recipe Ingredients1 pound cleaned shrimp 1/2 pound fresh or frozen string beans ...
Read more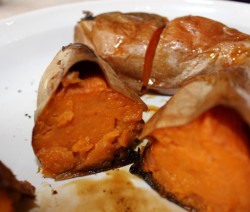 My Mom baked the best sweet potatoes. For years I tried to replicate hers and always blamed my not having a gas oven as to why mine were not quite as juicy and as flavorful. In fact I tried wrapping in foil but they still were not perfect. My problem ...
Read more