Recipe Type:
Health Conscious A recipe adaptation from LivingWell.com.  A  new idea on using ingredients –  especially Mahatma Rice – that Cajuns like and creating it into a yummilicious dish.
Read more Malted milk, found in ice cream malts and candies, is a powdered gruel made from a mixture of malted barley, wheat flour, and evaporated whole milk source Wikipedia.com . The powder is used to add its distinctive flavor to: Malted hot drinks, such as Horlicks and Ovaltine – Malted milk ...
Read more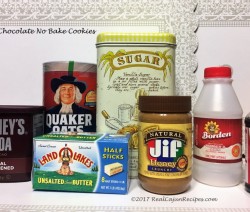 A great recipe suggestion to cook for friends and neighbors impacted by the floods when no there are no facilities to cook with. #ComfortFood. Also great for young cooks and tea parties.
Read more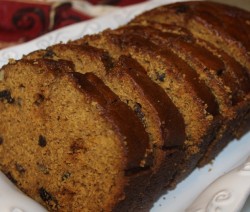 A classic pumpkin bread from C&H Sugars. So easy to prepare; turns out real easy – with a flavor that is as good and American as apple pie.
Read more A blend of aromatic herbs great for flavoring fish and pasta dishes. Salt added separately according to your dietary needs.
Read more Most Cajun cooks will shake a little of this and some more of that – with this you shake only one time.  Salt added separately according to your dietary needs.
Read more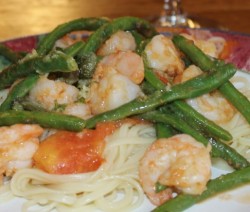 Delicious, easy to prepare and "gud". This recipe is an adaptation from Fast and Fresh made with three Cajun favorites – Shrimp – String Beans – Tomatoes..Oh wait there is a fourth favorite – Pasta. We love linguine for this recipe
Read more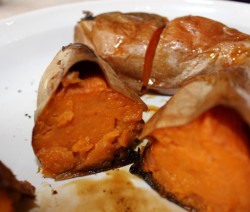 My Mom baked the best sweet potatoes. For years I tried to replicate hers and always blamed my not having a gas oven as to why mine were not quite as juicy and as flavorful. In fact I tried wrapping in foil but they still were not perfect. My problem ...
Read more