Recipe Type:
Health Conscious For anyone doing Weight Watchers, one piece of this pie is only 4 points. I have made this with all the sugar free jello flavors I have found and they're all good. My family's two favorites are the strawberry & the lemon lime.
Read more A low-carb alternative to potatoes! Remember, good-quality turnips will be very firm, smooth-skinned and heavy for their size. The coloring will be light-purple on the top, fading to bright-white at the bottom.
Read more After seeing Yves Vegetarian Ground Round at my local grocer, I realized it would be possible to make a rice dressing that both my vegetarian girlfriend and I could enjoy. This rice dressing tastes like the real thing. The "fake" ground round used in this is made of texturized soy. ...
Read more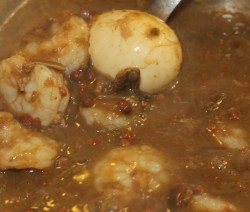 Most people now realize that okra and the word "gombo," which means okra in some parts of Africa, mean the same thing. Not to be confused with the soupy gumbo that Cajuns have become well known for. So this means that you can make a gumbo of gombo. Have you ...
Read more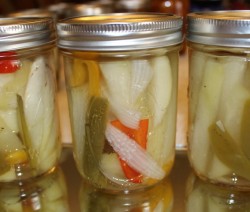 Used with gumbos or any rice and gravy dish in Cajun Country, chayote is a gourd-like squash that is about the size and shape of a very large pear. The skin is pale green and smooth with slight ridges that run lengthwise. Many compare the color to a light green ...
Read more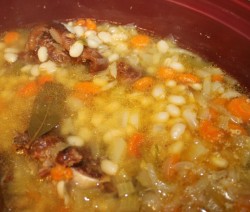 Southerners love their beans. Substitute your favorite dried bean, if you prefer, and if there's leftover ham, feel free to throw it in!
Read more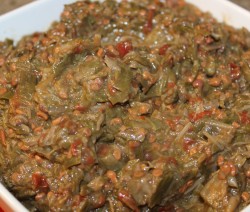 This is a classic way of cooking okra that allows you to use okra (la gombo fevi)  as a side dish or make the ever popular shrimp and okra gumbo.
Read more From Wikipedia - Sourdough is a bread product made by a long fermentation of dough using naturally occurring lactobacilli and yeasts.
Read more