About Us
While searching high and low for a true Cajun restaurant outside of Louisiana, we found that most Americans thought that Cajun food consisted of only red pepper and paprika. RealCajunRecipes.com was created in 2002 to give Cajuns back their good name and to spread the essence of Real Cajun Cooking and Culture to the rest of the world.
When we evacuated from Hurricane Rita I did not even think about mine and my Mama's cherished recipes. Well, our home and everyone I knew lost their home and all of our precious recipes, except for two ladies who brought theirs with them. One day, I found your website and nearly fell out of my chair. There among all of the wonderful recipes were many of the same recipes I had lost. I have been trying to spread the word to let everyone know where they can connect with these old favorites. There's nothing like Cajun comfort food. God Bless you all.
– Ms. Brenda
We are 3 Cajuns from Vermilion Parish and these are the recipes for food that we grew up eating: from rice & gravy, to catfish courtbouillon, to bread pudding and more. We even have some "Nouveau Cajun" dishes for recipes that were recently incorporated into our cuisine.
RealCajunRecipes.com moderates all recipe submissions and recipes are added only after our mothers, aunts and great aunts have given their seal of approval. If you're from Acadiana and have some Cajun recipes, help us share them with the world!
Brandon Abshire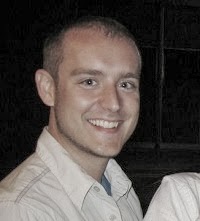 Brandon, son of Carl and Carrie Abshire, is a 1998 graduate of Kaplan High School in Kaplan, Louisiana. Brandon majored in Computer Science at the University of Louisiana at Lafayette before moving to San Diego in 2000.  He has worked in web and database development for several years.  After 6 years at Qualcomm, Brandon spent 8 years at Sharp HealthCare as a Database Administrator.   In 2018, Brandon made the move north to Los Angeles, where he is the Lead Database Administrator for Cedars-Sinai Medical Center.
See what's in Brandon's Real Cajun Recipe Box.
Ruby Lange Buchanan
Ruby, the Mawmaw of "Ask Mawmaw", has personally typed in over 99% of recipes you see here on RealCajunRecipes.com! She is a native Cajun French speaker who was born in Erath, Louisiana and moved to Kaplan when she was 21. Ruby is now retired and lives in the historic district of Crowley, Louisiana.
See what's in Ruby's Real Cajun Recipe Box.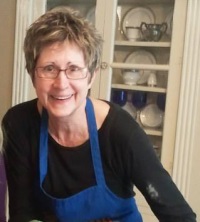 Chrissy LeMaire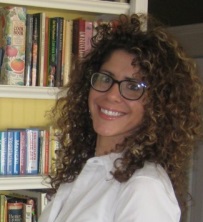 Chrissy, the daughter of Mawmaw, was born and raised in Kaplan. After graduating from Kaplan High in 1996, she moved to California to attend college and work in the tech industry. In 2007, she graduated from the University of San Francisco with a degree in Information Science then moved back home to Louisiana. Ever the traveler, Chrissy moved to the French-speaking part of Belgium in 2012 to work in IT. She still can't speak French, but she can now speak beer, which sounds kinda the same.
See what's in Chrissy's Real Cajun Recipe Box.
Alphonse Rene Adams
Alphonse, who was named after Kaplan High School's French Teacher, was born in a small, single family mudhole about 10 minutes south of Kaplan, Louisiana. His hobbies include crabbing, playing the fiddle, and practicing his signature move he calls "The Crawfish."
In 2002, Alphonse's model-like looks landed him a spot as our mascot, and he has been the face of RealCajunRecipes.com ever since.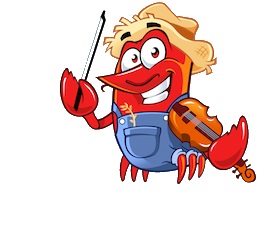 Our Contributors
Our recipe contributors come from all around Acadiana, though most of them are from Vermilion Parish. A special thank you goes out to Ms. Bert LeBlanc, the late Ms. Brenda Richard, and Amanda LeMoine Ellerbe for giving us so many of their personal recipes.
If you're Cajun and have a few good recipes, we'd love for you to share them with us! We'd love to add your hometown to the recipe map, if it isn't there already.
Contacting Us
If you'd like to get in touch with us, please use the form below.