Recipe Type:
Shrimp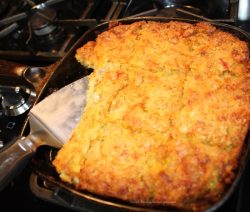 Wikipedia states  – "The Southern version of cornbread actually originated with the Native Americans" Cajuns stepped it up a notch adding shrimp or crawfish
Read more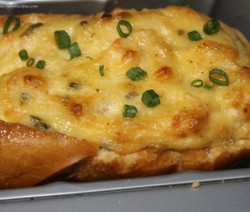 "Shrimp boats is a-comin' – there's dancin' tonight!" Shrimp Boats are a cooking we'll save you a bite – Enjoy~
Read more This recipe is one of our old handwritten recipes written down from a dinner party
Read more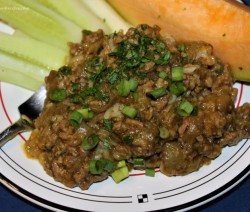 Aubergine, Eggplant or like my Cajun Momma use to say la Breme – Great in dressing, fried or etouffeed (smothered) – C'est tout bon
Read more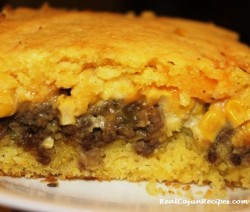 Jiffy Cornbread Mix is the "cornbread" to this recipe. The slight sweetness of the cornbread enhances the taste of the dish. Thanks to Linda D Noel for Method 2 preparation.
Read more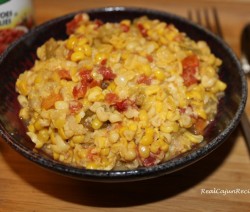 Need to freeze fresh corn or want to have macque choux without much stirring so you  can cook other foods?  The best part of using a slow cooker or crock pot is that it's simple and takes less effort and stirring than stove top cooking.
Read more