Recipes With Course:
Main Dishes A nice alternative to boiling crabs.
Read more This recipe is one of our old handwritten recipes written down from a dinner party
Read more A different version of cush cush to quote our author "oooolala so good". A staple breakfast or supper food of the Cajun Culture -
Read more Properly called bowfin, the fish carries more aliases than John … trout, cotton fish and in South Louisiana, choupique (pronounced shoe-pick). Like gars, bowfin are bimodal breathers which means they have the capacity to breathe both water and air. Bowfin are considered a "trash fish" by many, but are treasured table fare to some, who find them ...
Read more This recipe has been adapted from Aunt Betty's recipe adding beef to the original recipe. The Ritz crackers gives this dish it unique delicious flavor.
Read more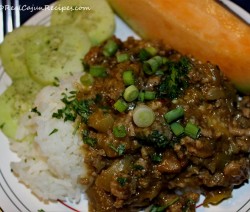 Aubergine, Eggplant or like my Cajun Momma use to say la Breme – Great in dressing, fried or etouffeed (smothered) - C'est tout bon
Read more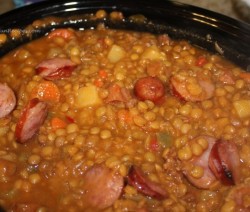 Southerners love their beans. Substitute your favorite dried bean – great for northern beans.
Read more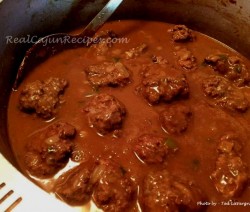 A popular south Louisiana witticism holds that there are three ways one can become a Cajun: "by blood, by marriage, and by the back door". In short, Great Food, Great Party, Great Times! Cajuns' great love of food, flavor, culture and tradition are embedded deep in their roots and the marriage ...
Read more