Recipes With Course:
Main Dishes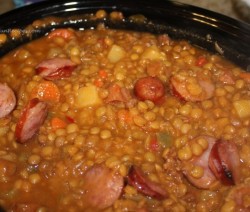 Southerners love their beans. Substitute your favorite dried bean – great for northern beans.
Read more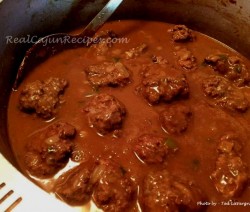 A popular south Louisiana witticism holds that there are three ways one can become a Cajun: "by blood, by marriage, and by the back door". In short, Great Food, Great Party, Great Times! Cajuns' great love of food, flavor, culture and tradition are embedded deep in their roots and the marriage ...
Read more What do you add to your meatloaf to "stretch your meal"? Cooks have used oats, breadcrumbs, vegetables and bread, Many Cajun cooks like to soften bread in milk and add the bread to the meat mixture. This recipe uses the opposite – dry saltines. Toppings vary -  Barbecue sauce, tomato ketchup, or ...
Read more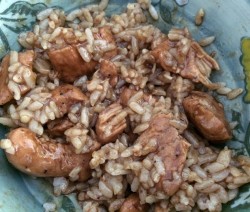 I don't know how this tastes like my grandma's, but it does. I didn't have any fresh vegetables, so I used a bunch of dried minced garlic and onions and it came out super good.
Read more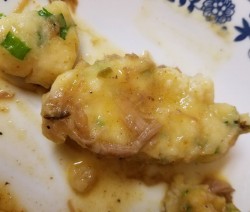 This recipe was originally posted to the Cajun French Virtual Table Francaise Facebook Group. It's different from other dumplings posted on the site because it's light and fluffy, and features parsley and onion tops. The author, Jamie Sellers, said "We cooked our dumplings in a pork roast and gravy. You ...
Read more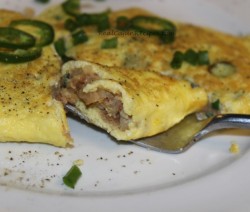 A different twist for boudin -  A different twist for eggs - A different twist for breakfast -
Read more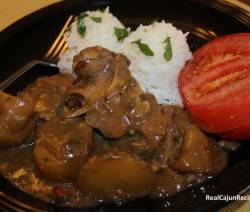 Fricassee  A thick Cajun stew made with roux and any type meat. If you were using pork this stew would also have potatoes in it. Chicken is probably the most popular meat used. This recipe is a somewhat short-cut version.
Read more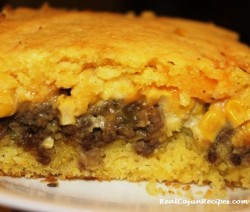 Jiffy Cornbread Mix is the "cornbread" to this recipe. The slight sweetness of the cornbread enhances the taste of the dish. Thanks to Linda D Noel for Method 2 preparation.
Read more