Recipes With Course:
Nouveau Cajun A Super Shortcut recipe for a Great Cajun Classic!! When the author shared this recipe with her MeMaw, she commented that she was not fond of it. Her words "I don't care much for quick or short cut recipes", or as the author likes to call them "lazy recipes". Once ...
Read more My Momma use to fix this for her children
Read more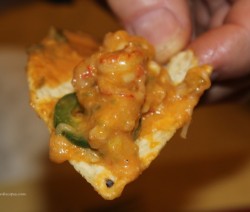 A local restaurant that has since closed made crawfish nachos that my daughter loved. Baby girl wanted crawfish nachos, Momma comes up with this recipe. Any of your favorite cheeses can be used.
Read more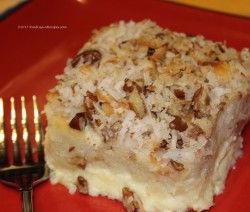 The first time I remember seeing this recipe was in a old Pillsbury Cook Off Pamphlet cookbook. The recipe was submitted by an expectant mother and she won the Cook Off that year. Recipe can easily be halved…Let your bread go stale just to make this!!   This is one of ...
Read more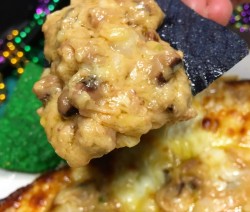 Great Dip for Super Bowl, New Year or Mardi Gras Parties – Or any Fun Time get together.
Read more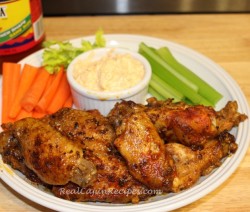 A twist on Blue Cheese dressing for your superbowl parties! Use the sauce from this Cajun Hot Wings recipe – http://goo.gl/wTFZwO An adaptation from a Betty Crocker recipe
Read more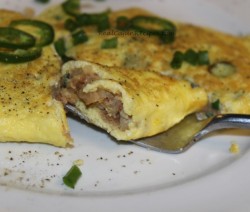 A different twist for boudin –  A different twist for eggs – A different twist for breakfast –
Read more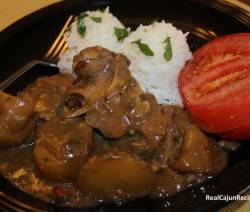 Fricassee  A thick Cajun stew made with roux and any type meat. If you were using pork this stew would also have potatoes in it. Chicken is probably the most popular meat used. This recipe is a somewhat short-cut version.
Read more