Recipe Type:
All Poultry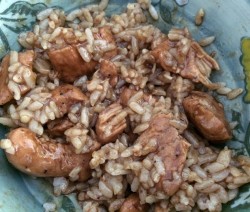 I don't know how this tastes like my grandma's, but it does. I didn't have any fresh vegetables, so I used a bunch of dried minced garlic and onions and it came out super good.
Read more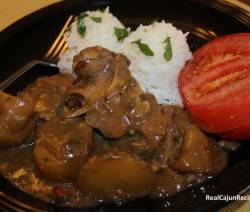 Fricassee  A thick Cajun stew made with roux and any type meat. If you were using pork this stew would also have potatoes in it. Chicken is probably the most popular meat used. This recipe is a somewhat short-cut version.
Read more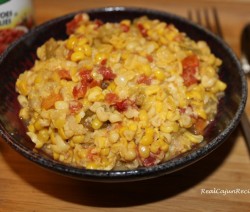 Need to freeze fresh corn or want to have macque choux without much stirring so you  can cook other foods?  The best part of using a slow cooker or crock pot is that it's simple and takes less effort and stirring than stove top cooking.
Read more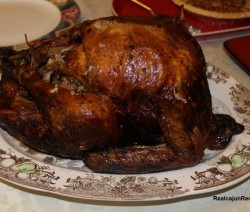 Is that Roaster Oven still in the box? Do you think what you cook may not brown or caramelize like you like? With this recipe, you can now take the oven out of the box!
Read more This recipe shows the versatility of three popular Cajun favorites. Fresh pork sausage or smoked sausage maybe used and crawfish or shrimp may be used,
Read more A blend of aromatic herbs great for flavoring fish and pasta dishes. Salt added separately according to your dietary needs.
Read more Most Cajun cooks will shake a little of this and some more of that – with this you shake only one time.  Salt added separately according to your dietary needs.
Read more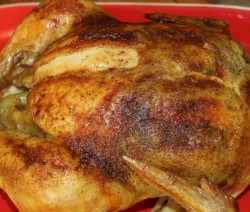 eduation.yahoo.com relates that the Cornish chicken, a breed of poultry that originated in Cornwall, England, gained prominence only after it was established in the United States. Its body shape is quite different from that of other chickens. Both males and females have short legs and broad muscular breasts. The stuffing used in this ...
Read more