Search Results For
Macque Choux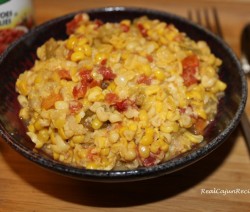 ...Need to freeze fresh corn or want to have macque choux without much stirring so you can cook other foods? The best part of using a slow cooker or crock pot is that it's simple and takes less effort and stirring than stove top cooking....
Read more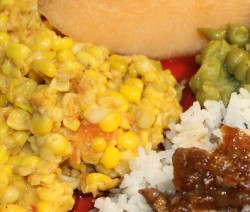 Many Cajuns refer to corn as macque choux (mock shoo). Originally however this was an Indian word meaning corn.
Read more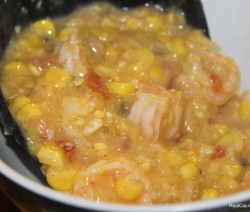 ...Delicious entree or side dish made of fresh corn and shrimp; easy, versatile, and quick to cook....
Read more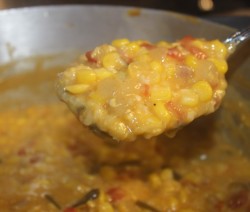 This is a great party dish for entertaining.
Read more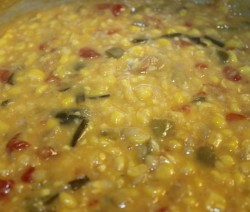 There are those times when we simply do not have enough time to prepare our tasty Cajun dishes. So every once in a while we can be allowed shortcuts! After all most of us do not have to plant our own corn anymore. Delicious mockshoo without the fuss; you can ...
Read more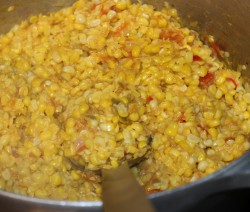 One of the Classic Cajun dishes. Fresh corn off the cob makes this dish superior although frozen or canned will still be a hit! If not using fresh corn, add 1/2 to 1 cup of heavy cream or evaporated milk. Also, one small can Rotel Brand Tomatoes can be used ...
Read more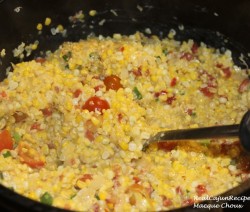 Cajuns love this smothered corn dish.
Read more ...I had often wondered what "maque choux" meant in French. My friend, Howard, was smart enough to inform me that macque choux was the native American Indian word for corn. Cajuns took these words to the limit. They prepare a great variety of many corn dishes....
Read more