Recipe Type:
Pork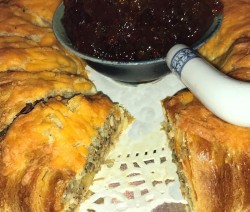 Great party food – Super Mardi Gras Ball dish.Paired with Pepper Jelly. this recipe is doubled packed with flavor – Great Party Food – great for Mardi Gras and family gatherings
Read more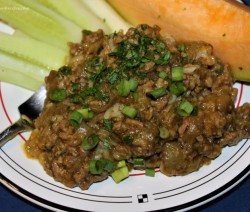 Aubergine, Eggplant or like my Cajun Momma use to say la Breme – Great in dressing, fried or etouffeed (smothered) – C'est tout bon
Read more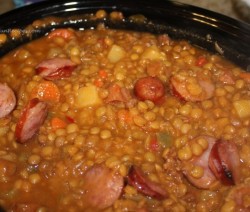 Southerners love their beans. Substitute your favorite dried bean – great for northern beans.
Read more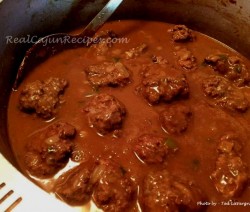 A popular south Louisiana witticism holds that there are three ways one can become a Cajun: "by blood, by marriage, and by the back door". In short, Great Food, Great Party, Great Times! Cajuns' great love of food, flavor, culture and tradition are embedded deep in their roots and the marriage ...
Read more What do you add to your meatloaf to "stretch your meal"? Cooks have used oats, breadcrumbs, vegetables and bread, Many Cajun cooks like to soften bread in milk and add the bread to the meat mixture. This recipe uses the opposite – dry saltines. Toppings vary –  Barbecue sauce, tomato ketchup, or ...
Read more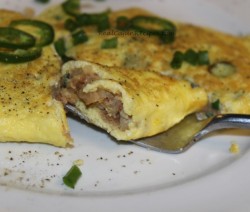 A different twist for boudin –  A different twist for eggs – A different twist for breakfast –
Read more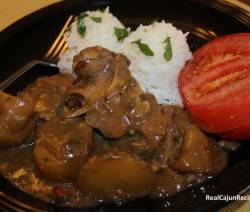 Fricassee  A thick Cajun stew made with roux and any type meat. If you were using pork this stew would also have potatoes in it. Chicken is probably the most popular meat used. This recipe is a somewhat short-cut version.
Read more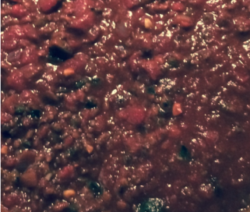 Chili Cook Off – Blue Ribbon First Place – RaginCajun aka Rajun Cajuns from South Louisiana!!! It's always a Texas Day all over town on this day as it was the first day of the Houston Livestock Show and Rodeo.  Trail riders from all over ride into town after a ...
Read more