Recipe Type:
Pork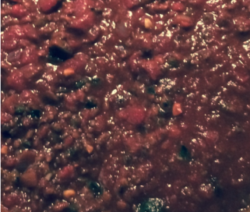 Chili Cook Off – Blue Ribbon First Place – RaginCajun aka Rajun Cajuns from South Louisiana!!! It's always a Texas Day all over town on this day as it was the first day of the Houston Livestock Show and Rodeo.  Trail riders from all over ride into town after a ...
Read more Great on crackers as an appetizer It is sweetness with a kick. It is great on pork and ham. Ingredients1 (10 ounce) jar apple jelly1 (10 ounce) jar pineapple fruit preserves1 (8 ounce) jar prepared horseradish1 tablespoon ground dry mustard1 teaspoon cracked black pepperDirectionsStep 1In a small bowl, mix together ...
Read more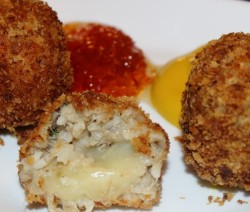 And today we will join Boudin and Pepper Jack Cheese and Panko Bread Crumbs stands in as Best Man!! A Cheesy Twist to an Old Cajun Classic…   Ingredients3 to 4 pounds boudin1 ½ cups Panko Bread Crumbs Unseasoned or Crushed crackers1 tsp salt 2 tsp Cajun seasoning ½ tsp ...
Read more A blend of aromatic herbs great for flavoring fish and pasta dishes. Salt added separately according to your dietary needs. Ingredients2 tablespoon basil crushed or dill weed 2 tablespoon onion powder1 tsp oregano crushed1 teaspoon celery seed1/2 teaspoon black pepperDirectionsStep 1Mix all ingredients together; store in an airtight container.
Read more Most Cajun cooks will shake a little of this and some more of that – with this you shake only one time.  Salt added separately according to your dietary needs. Ingredients5 tablespoon onion powder3 tablespoon garlic powder/granules 2 tablespoon paprika1/2 tablespoon dry mustard1 teaspoon black pepper1 teaspoon dried thyme 1/4 ...
Read more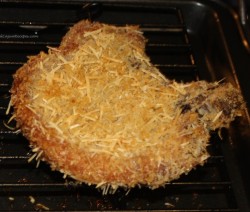 Pork has always been a favorite of the Cajun culture. Our more popular dishes made from pork are boudin, cracklings, and hog-head cheese, From the High Plains Midwest Agricultural Journal –Pork tenderloin is just as lean as a skinless chicken breast. –It takes about eight minutes to broil, grill or ...
Read more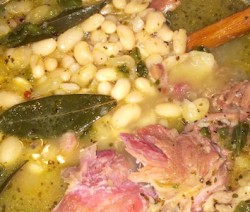 This is an amazing ham and bean soup.  It's also the perfect way to use the leftover ham bone or ham slices after Thanksgiving or Christmas.  An added bonus to this recipe is its flexibility.  If you don't deem yourself a great cook, or are afraid of taking on such ...
Read more Ingredients6 10 venison steaks (cubed is best) in a pinch you could substitute beef or pork instead 1 can mushrooms (small) 2 sweet onions chopped 1 bell pepper chopped 1 bunch chopped parsley 1/3 cup sweet basil 2 ounces Heinz 57 Sauce 2 ounces A-1 Steak Sauce 1 to 2 ...
Read more