Recipe Type:
Pork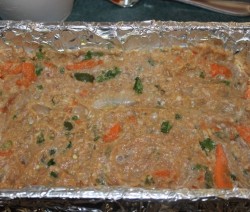 This is a semi-spicy Cajun meatloaf that calls for Everglade Seasonings which is also known as Monkey Dust. It is made of salt, spices, monosodium glutamate, dehydrated garlic and onion, sugar, and papain.
Read more WBRZ of Baton Rouge, LA has a spotlight segment that celebrates a "Chef of the Month". The Chef featured was the chef from Juban's Creole restaurant. This recipe is timely as mirliton are in season at his time and relatively inexpensive.
Read more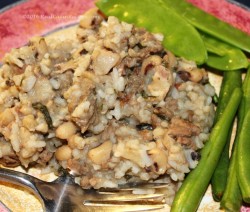 Our recipe submitter writes: I'm not Cajun, just an ole Mississippi boy, but my Granddaughter married a boy from Mamou so I feel like I'm part of the family. I think all of my Cajun friends will like this dish.
Read more Delicious pork roast prepared on a grill. This recipe was given to me by my Cajun cousin, Sally Sonnier Hand. It may have originated with her dad, Uncle Otis Sonnier. Wherever it came from it is a delicious Cajun way to cook a pork roast and I think it will ...
Read more This is a popular recipe request. This recipe is one of the classics and as with the old recipes, cooks use a lil of this and a lil of that. Between Mawmaw and Bert, the beginning of the semblance of a recipe has been created. This recipe calls for an ...
Read more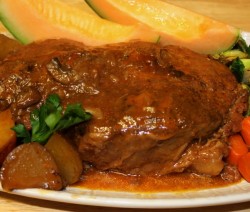 A dear friend of mine shared this recipe with me several years ago, and I have never cooked a roast any other way since. It is so tender it just falls apart. The original recipe called for 1/2 package Lipton Soup Mix – Maw-Maw likes the entire packet!
Read more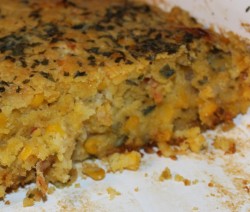 Mouth-watering Caj-Mex Cornbread that can be a meal in itself or as a side dish.
Read more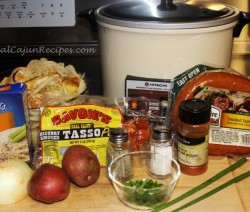 The ease of this recipe impressed my husband. He was surprised we could press the button, leave and go Stine Lumber and not have to worry about anything burning and then come back home and the meal is done. I actually used only half the butter called for in the ...
Read more