Recipe Type:
Dip and Appetizers This simple and colorful mango salsa is super easy to make! It's sweet, spicy and absolutely delicious. Serve this fresh mango salsa with chips, on tacos or salads, or as a salad itself. It's that good.
Read more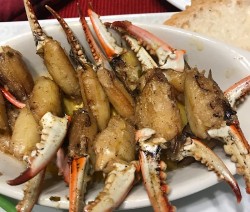 Definitely a delicious treat  – Blue Point Crab Fingers. Mostly used as an appetizer, it is generally served with a Shrimp Remoulade Sauce, crab salad or deep fried and served with a seafood cocktail sauce. See our Remoulade Sauce recipe –  Shrimp Remoulade Sauce
Read more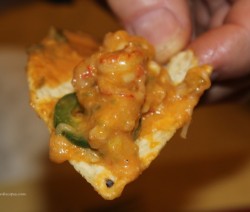 A local restaurant that has since closed made crawfish nachos that my daughter loved. Baby girl wanted crawfish nachos, Momma comes up with this recipe. Any of your favorite cheeses can be used.
Read more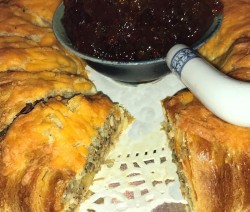 Great party food – Super Mardi Gras Ball dish.Paired with Pepper Jelly. this recipe is doubled packed with flavor – Great Party Food – great for Mardi Gras and family gatherings
Read more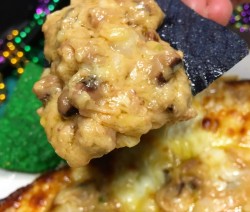 Great Dip for Super Bowl, New Year or Mardi Gras Parties – Or any Fun Time get together.
Read more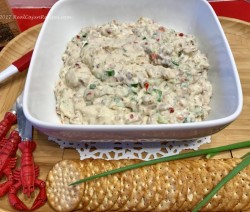 There are several versions of Cajun Caviar – this is one of them. A word on this dip: The longer left in the fridge the better. One day is good; the next day is better; and one week later it is "Oh my God, how good"! The secret is to ...
Read more