Recipes With Course:
Other Memaw use to make this for us but would always say "now remember this is for 1 cup ONLY". Ingredients1 tsp Hershey's Cocoa powder2 tsp sugar2 tsp hot milk1 cup milk - do not boildash of vanilla extractDirectionsStep 1In a large mug mix the cocoa and sugar, Step 2Add the ...
Read more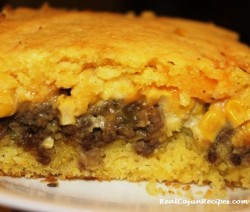 Jiffy Cornbread Mix is the "cornbread" to this recipe. The slight sweetness of the cornbread enhances the taste of the dish. Thanks to Linda D Noel for Method 2 preparation.   Ingredients1 lb ground beef1/2 cup onion, chopped fine1/2 cup bell pepper, chopped fine1/2 lb cheddar cheese, grated 2 jalapenos, ...
Read more A blend of aromatic herbs great for flavoring fish and pasta dishes. Salt added separately according to your dietary needs. Ingredients2 tablespoon basil crushed or dill weed 2 tablespoon onion powder1 tsp oregano crushed1 teaspoon celery seed1/2 teaspoon black pepperDirectionsStep 1Mix all ingredients together; store in an airtight container.
Read more Most Cajun cooks will shake a little of this and some more of that – with this you shake only one time.  Salt added separately according to your dietary needs. Ingredients5 tablespoon onion powder3 tablespoon garlic powder/granules 2 tablespoon paprika1/2 tablespoon dry mustard1 teaspoon black pepper1 teaspoon dried thyme 1/4 ...
Read more From Google, dill is an aromatic annual herb of the parsley family, with fine blue-green leaves and yellow flowers. The leaves and seeds of dill are used for flavoring and for medicinal purposes. The word dill comes from the Norwegian word "dilla" meaning to soothe.  Dill pickles is one of the ...
Read more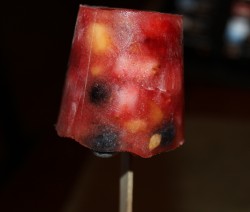 It's Watermelon Time!!! Did you know July is celebrated as National Watermelon Month? And because it is full of water;the fruit is called a WATERmelon. About 91.5 percent of the entire food is water thus why it is probably one of the most popular foods during summer. Every part of a watermelon is ...
Read more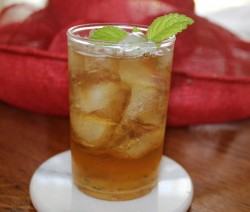 Get your hat ….The Kentucky Derby is on – Mint Juleps are a sell out. Some Mint Julep have sold for as high as $2,000 a drink. If that is too fancy for you, try making your own. Very easy to do! Ingredients4 oz Kentucky Bourbon2 tsp granulated sugar4 to ...
Read more This is an old-fashioned frosting that dates back to at least 1934. Ingredients1 cup granulated sugar 1 cup water 1 pinch cream of tartar 2 egg whites 1/4 cup Hershey's Cocoa 1/2 tsp vanillaDirectionsStep 1Dissolve the sugar in the water, and add the cream of tartar. Boil to the soft-ball ...
Read more