Recipe Type:
Crawfish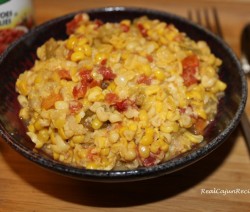 Need to freeze fresh corn or want to have macque choux without much stirring so you  can cook other foods?  The best part of using a slow cooker or crock pot is that it's simple and takes less effort and stirring than stove top cooking.
Read more This is a family favorite and is usually requested as a Father's Day dinner which follows a Mother's Day crawfish boil and the leftover peeled tail meat (only if we do a second batch) is set aside to be made into pies.
Read more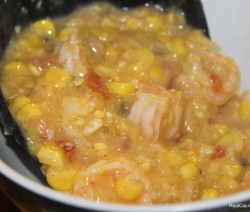 Delicious entree or side dish made of fresh corn and shrimp; easy, versatile, and quick to cook.
Read more This recipe shows the versatility of three popular Cajun favorites. Fresh pork sausage or smoked sausage maybe used and crawfish or shrimp may be used,
Read more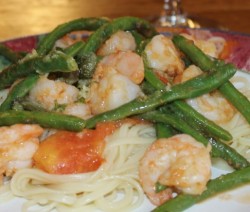 Delicious, easy to prepare and "gud". This recipe is an adaptation from Fast and Fresh made with three Cajun favorites – Shrimp – String Beans – Tomatoes..Oh wait there is a fourth favorite – Pasta. We love linguine for this recipe
Read more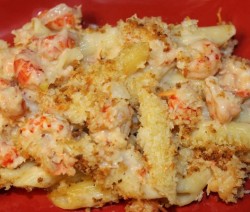 My daughter had sent me Truffle Oil from Belgium while living overseas, I then set out to find a recipe or recipes where I could use the oil. It seems there are recipes all over the net using this product. This recipe is an adaptation from FoodNetwork. Although not original ...
Read more Crawfish Étouffée is one of our favorite Cajun classics, but many newcomers find the dish tricky.  This recipe is sure to deliver delicious results in a short amount of time.
Read more