Recipe Type:
Chicken While on Keto diet wanted to do chicken nuggets and used pork rinds instead of flower for the breading.
Read more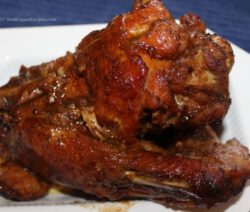 Is there really anything better than baked turkey wings?  Disneyland doesn't think so, and now you don't have to plan a trip to get your own. Baked Turkey wings when you don't need a whole turkey and you crave a delicious serving of rice and gravy Ingredients4 to 6 turkey ...
Read more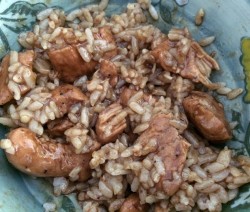 I don't know how this tastes like my grandma's, but it does. I didn't have any fresh vegetables, so I used a bunch of dried minced garlic and onions and it came out super good. Ingredients1/2 cup sifted flour1/2 cup oil3 medium chicken breasts1 heaping tsp Chicken Better than BullionSlap ...
Read more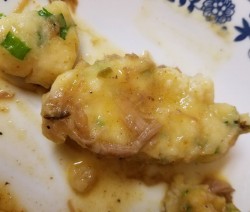 This recipe was originally posted to the Cajun French Virtual Table Francaise Facebook Group. It's different from other dumplings posted on the site because it's light and fluffy, and features parsley and onion tops. The author, Jamie Sellers, said "We cooked our dumplings in a pork roast and gravy. You ...
Read more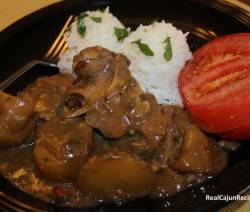 Fricassee  A thick Cajun stew made with roux and any type meat. If you were using pork this stew would also have potatoes in it. Chicken is probably the most popular meat used. This recipe is a somewhat short-cut version. Ingredients4 - 6 pork chops (depending on size) or 3 ...
Read more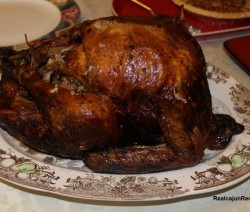 Is that Roaster Oven still in the box? Do you think what you cook may not brown or caramelize like you like? With this recipe, you can now take the oven out of the box!   IngredientsTurkey 13 to 16 pounds1 small bell pepper sliced thinly1 red or yellow onion ...
Read more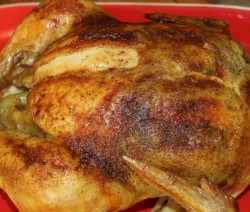 eduation.yahoo.com relates that the Cornish chicken, a breed of poultry that originated in Cornwall, England, gained prominence only after it was established in the United States. Its body shape is quite different from that of other chickens. Both males and females have short legs and broad muscular breasts. The stuffing used in this ...
Read more This is a shortcut chicken and dumplings recipe. If you'd like to make the dumplings yourself, check out our homemade dumplings recipe. Ingredients1 whole chicken 2 sweet onions 4 red potatoes 1/2 stick butter 1 quart whole milk garlic clove bunch of parsley 1/2 large spoon Accent 2 cans Butter ...
Read more