Recipe Type:
Nouveau Cajun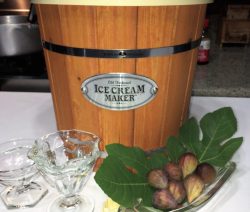 Figs are among the oldest fruits.  Figs are  wonderful straight off the tree And what's really nice you can also eat the peel. Many Cajun love making fig preserves – Great with bread, corn bread, or over cream cheese as an appetizer. Another sweet use is fig ice cream – ...
Read more This recipe is an adaptation of a recipe originally seen on Facebook from Holden, LA – Maw-Maw added some tidbits. The crabs are cooked outside over flames or charcoal and offers a great alternative to boiling Ingredients2 dozen crabslemon pepper or Cajun seasonings butter melted garlic butter for dipping DirectionsStep ...
Read more A recipe adaptation from LivingWell.com.  A  new idea on using ingredients –  especially Mahatma Rice – that Cajuns like and creating it into a yummilicious dish. Ingredients1 cup Mahatma rice or whole grain brown rice fully cooked2 cans (20 ounces) each pre-sliced apples undrained1 tablespoon lemon juice1 cup packed brown sugar ...
Read more A Super Shortcut recipe for a Great Cajun Classic!! When the author shared this recipe with her MeMaw, she commented that she was not fond of it. Her words "I don't care much for quick or short cut recipes", or as the author likes to call them "lazy recipes". Once ...
Read more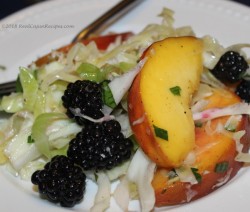 The blend of three popular Cajun likes -Cabbage, Peaches and Blueberries or Blackberries.- in a wonderful tasting Coleslaw. Adapted from  Better Homes and Garden Ingredients1/4 cup white distilled vinegar or white wine vinegar 1/4 cup olive oil1 tblsp green onion diced small1 tsp sugar or Splenda salt and bread lack ...
Read more Vickie Lege on behalf of her Daughter Amy Hazelwood   Cajun Cooking Mexican = This enchilada casserole is great for a side dish or main dish. Ingredients2 lbs ground beef 1 package Corn Tortillas Chips 2 (10 oz) cans cream of mushroom soup 2 (10 oz) jars enchilada sauce 8 ...
Read more