Recipes With Course:
Dips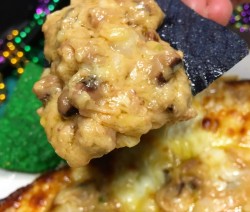 Great Dip for Super Bowl, New Year or Mardi Gras Parties – Or any Fun Time get together.   Ingredients1(15oz) can black-eyes - 1/2 teaspoon salt1 teaspoon garlic powder1/3 cup diced onions4 tablespoon chopped jalapeno pepper (no seeds)1 tablespoon jalapeno juice8 oz sharp cheddar cheese shredded1/4 cup (4 tablespoon) butter ...
Read more Salad or Appetizer – nice choice Ingredients2 1/2 pounds cooked shrimp1/4 cup parsley 1/4 cup shallots 1/4 cup tarragon vinegar 1/4 cup wine vinegar1/2 cup olive oil 4 teaspoons Dijon mustard 2 teaspoons crushed red pepper 2 teaspoons salt fresh ground pepper to tasteDirectionsStep 1Boil peeled and clean shrimp with ...
Read more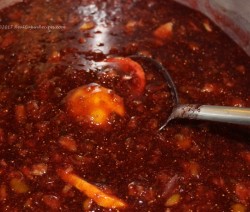 One of the more popular fig preserves recipes – The jello reduces the cooktime substanially over regular fig jam and allows the jam to set. Ingredients6 cups mashed/pureed fresh figs6 cups granualted sugar1/2 medium lemon sliced 4 - 3oz boxes or 2 - 6oz strawberry jello DirectionsStep 1Mash or puree ...
Read more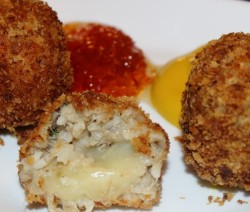 And today we will join Boudin and Pepper Jack Cheese and Panko Bread Crumbs stands in as Best Man!! A Cheesy Twist to an Old Cajun Classic…   Ingredients3 to 4 pounds boudin1 ½ cups Panko Bread Crumbs Unseasoned or Crushed crackers1 tsp salt 2 tsp Cajun seasoning ½ tsp ...
Read more Most Cajun cooks will shake a little of this and some more of that – with this you shake only one time.  Salt added separately according to your dietary needs. Ingredients5 tablespoon onion powder3 tablespoon garlic powder/granules 2 tablespoon paprika1/2 tablespoon dry mustard1 teaspoon black pepper1 teaspoon dried thyme 1/4 ...
Read more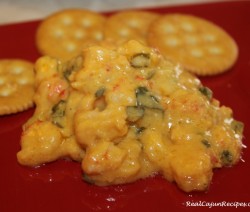 This is a great appetizer served on Ritz crackers or in serve as a main course in a pre-baked pie shell. I always make a double batch as it seems to disappear FAST! Ingredients2 tbsp butter 1 bunch green onions- scallions chopped 2 tbsp flour 1/2 cup whipping cream 1/4 ...
Read more