Recipe Type:
All Seafood This recipe is an adaptation of a recipe originally seen on Facebook from Holden, LA – Maw-Maw added some tidbits. The crabs are cooked outside over flames or charcoal and offers a great alternative to boiling
Read more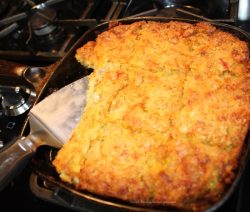 Wikipedia states  – "The Southern version of cornbread actually originated with the Native Americans" Cajuns stepped it up a notch adding shrimp or crawfish
Read more This dish is a Labor of Love. The stuffed heads are prized when serving this dish…so much so that one of Maw-Maw's friends would stand by the pot and dish out "your share" of the love.
Read more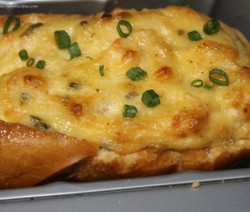 "Shrimp boats is a-comin' – there's dancin' tonight!" Shrimp Boats are a cooking we'll save you a bite – Enjoy~
Read more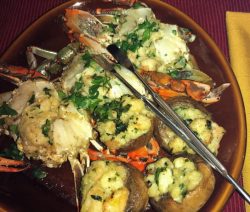 A nice alternative to boiling crabs.- stuffing can be used to stuff mushrooms and to make shrimp egg rolls
Read more This recipe is one of our old handwritten recipes written down from a dinner party
Read more