Recipe Type:
All Seafood This recipe shows the versatility of three popular Cajun favorites. Fresh pork sausage or smoked sausage maybe used and crawfish or shrimp may be used, Ingredients1 pound ground beef1 pound ground pork sausage, or 1/2 pound Jimmy Dean sausage or 1 pound smoked sausage1 large onion finely chopped1 bell pepper ...
Read more How do I love oysters , let me count the ways….This is one of them. Ingredients3 tablespoon fresh bacon fat or butter 1 small onion2 tablespoon minced shallot2 pints oyster with liquer3 cups whole milk or half and half1/4 cup green onions1/4 cup chopped parsleysalt to tastepinch of cayenneDirectionsStep 1In ...
Read more A blend of aromatic herbs great for flavoring fish and pasta dishes. Salt added separately according to your dietary needs. Ingredients2 tablespoon basil crushed or dill weed 2 tablespoon onion powder1 tsp oregano crushed1 teaspoon celery seed1/2 teaspoon black pepperDirectionsStep 1Mix all ingredients together; store in an airtight container.
Read more Most Cajun cooks will shake a little of this and some more of that – with this you shake only one time.  Salt added separately according to your dietary needs. Ingredients5 tablespoon onion powder3 tablespoon garlic powder/granules 2 tablespoon paprika1/2 tablespoon dry mustard1 teaspoon black pepper1 teaspoon dried thyme 1/4 ...
Read more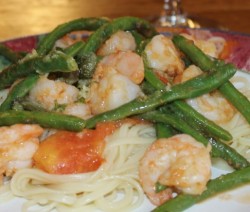 Delicious, easy to prepare and "gud". This recipe is an adaptation from Fast and Fresh made with three Cajun favorites – Shrimp – String Beans – Tomatoes..Oh wait there is a fourth favorite – Pasta. We love linguine for this recipe Ingredients1 pound cleaned shrimp 1/2 pound fresh or frozen string beans ...
Read more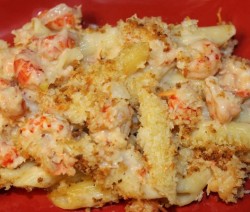 My daughter had sent me Truffle Oil from Belgium while living overseas, I then set out to find a recipe or recipes where I could use the oil. It seems there are recipes all over the net using this product. This recipe is an adaptation from FoodNetwork. Although not original ...
Read more Crawfish Étouffée is one of our favorite Cajun classics, but many newcomers find the dish tricky.  This recipe is sure to deliver delicious results in a short amount of time. Ingredients1 lbs crawfish or shrimp tails, shelled and cleaned1 onion, chopped1 bell pepper, chopped1 can cream of mushroom soup1 can Rotel ...
Read more