Recipes With Course:
Jams & Jellies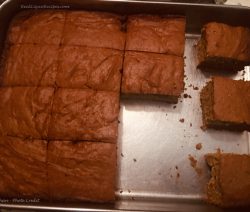 In Memory of Louella Landry Kaplan LA Cajun love making fig preserves – Great with bread, corn bread, or over cream cheese as an appetizer. Another sweet use for fig preserves is to make fig preserve muffins – so good Ingredients1 cup (2 sticks) butter 2 cups sugar 3 eggs1 ...
Read more A simple recipe for fig preserves. Ingredients1 gallon figs8 cups sugar1 cup waterDirectionsStep 1Cut the tips off the figs Step 2Wash a couple of timeStep 3Cook for two hoursStep 4Put in sterilized jarsStep 5Process in hot water bath for 15 minutes
Read more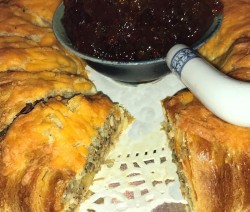 Great party food – Super Mardi Gras Ball dish.Paired with Pepper Jelly. this recipe is doubled packed with flavor – Great Party Food – great for Mardi Gras and family gatherings Ingredients2 pounds boudin2 packages 8 oz Crescent Rolls4 slices crumbled bacon1 to 2 chopped jalepenos1 eggShredded cheddar cheese for ...
Read more From the Mississippi Department of Agriculture – Satsumas gets it's named after the former Japanese province of Satsuma. In the United Kingdom it is often associated with Christmas. Size affects flavor and sweetness. Generally, sweetness increases with size. This jelly is made with the pure juice of the fruit. Ingredients4 cups satsuma juice5 cups sugar1 package ...
Read more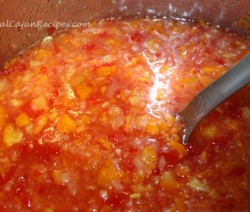 Kumquats or kumquats fruits can be eaten skin and all and they can also be made and eaten as a delicious preserve. Maw-Maw loves making preserves and jelly with the abundance of citrus available at this time of the year – Share the wealth with taunts and cousins 🙂 Ingredients2 quarts kumquats ...
Read more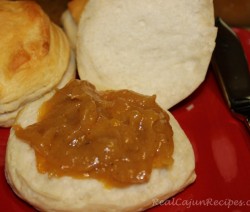 Many will agree the best way to eat persimmons is fresh off the tree or over the sink, where you can eat the persimmon flesh that is close to the peel. But what about canned persimmons? Persimmons are one fruit that one might ask to can or not to can. ...
Read more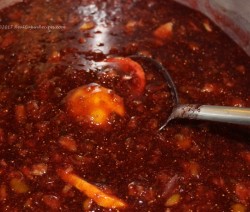 One of the more popular fig preserves recipes – The jello reduces the cooktime substanially over regular fig jam and allows the jam to set. Ingredients6 cups mashed/pureed fresh figs6 cups granualted sugar1/2 medium lemon sliced 4 - 3oz boxes or 2 - 6oz strawberry jello DirectionsStep 1Mash or puree ...
Read more Fig bars are bar cookies that contain figs. Each fig bar is square-shaped with a baked cookie dough outer crust and a thick fig filling inside. The Fig Newton® commercial fig bars by Nabisco started many other companies manufacturing similar cookies. The Fig Newton® was invented by American, Charles M. Roser, in ...
Read more