Recipes With Course:
Jams & Jellies From the Mississippi Department of Agriculture – Satsumas gets it's named after the former Japanese province of Satsuma. In the United Kingdom it is often associated with Christmas. Size affects flavor and sweetness. Generally, sweetness increases with size. This jelly is made with the pure juice of the fruit.
Read more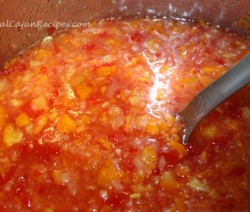 Kumquats or cumquats fruits can be eaten skin and all and they can also be made and eaten as a delicious preserve.
Read more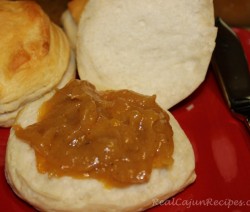 Many will agree the best way to eat persimmons is fresh off the tree or over the sink, where you can eat the persimmon flesh that is close to the peel. But what about canned persimmons? Persimmons are one fruit that one might ask to can or not to can. ...
Read more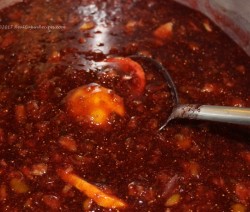 One of the more popular fig preserves recipes – The jello reduces the cooktime substanially over regular fig jam and allows the jam to set.
Read more Fig bars are bar cookies that contain figs. Each fig bar is square-shaped with a baked cookie dough outer crust and a thick fig filling inside. The Fig Newton® commercial fig bars by Nabisco started many other companies manufacturing similar cookies. The Fig Newton® was invented by American, Charles M. Roser, in ...
Read more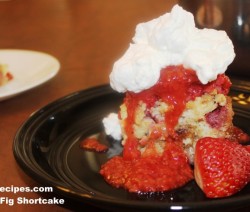 This recipe is an adaptation of Cuisine at Home recipe using strawberry fig or plain fig preserves and making the topping with a combination of  fresh.and cooked strawberries.
Read more Kumquats are tiny fruits with a sweet to sour citrus flavor and a fully edible peel. Kumquats are in season starting in October in South Louisiana.
Read more From netstate.com  - Did you know the strawberry was adopted as the official state fruit of Louisiana twice? Act No. 432 of 1980 declared that: "There shall be an official state fruit. The official state fruit shall be the peach in 1980, the watermelon in 1981, the fig in 1982, the ...
Read more