Recipes With Course:
Jams & Jellies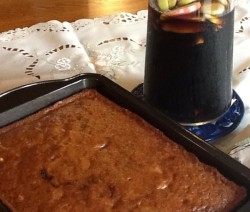 One of the best Cajun known classics. Sit with your friend(s) and family and enjoy fig cake and a fresh cup of steamy coffee, coffee milk or a cold glass of root beer.. Ces't si bon!   Ingredients2 cups flour (all purpose) 2 cups sugar 1 cup cooking oil 3 ...
Read more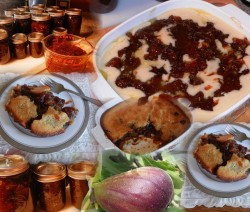 Create a great dessert with Fig Preserves and a "mashe pan" –  sweet "gateau sucre" cake topping type cake – one of the best!!! Ingredients1/4 cup butter or margarine 1 cup all purpose flour 1 cup sugar 2 tsp baking powder 1 cup milk 1 large egg or 2 small ...
Read more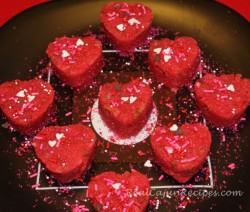 Sweet, red strawberry candy that's perfect for Christmas or Valentine's day. Ingredients2 6oz packages strawberry jello regular or sugar free 2 cups shredded coconut 2 cups chopped pecans 2 tsp vanilla 1 (14 oz) can condensed milk Coating and stems: Silvered almonds 4 tsp red food color 2 tsp green ...
Read more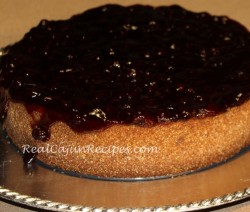 Friends come and friends go; this one just went but left behind her delicious cheese cake recipe. One of the best you will find. You can use the blueberry jam you made in lieu of the blueberry can filing for the topping. Ingredients1 1/2 cup graham cracker crumbs 2 1/2 ...
Read more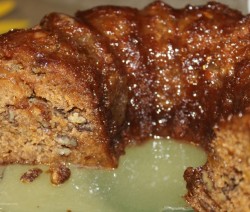 Figs are plentiful in Cajun country. As a result there are several classic, beloved recipes that are made with fig preserves. Ingredients1 1/2 cups sugar 2 cups all-purpose flour 1 tsp soda 1 tsp salt 1 tsp nutmeg 1 tsp cinnamon 1/2 tsp allspice 1/2 tsp cloves 1 cup canola ...
Read more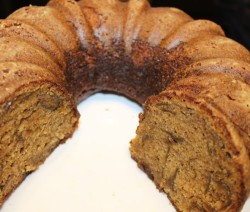 This recipe makes a moist cake filled with a mixture of fresh figs, and brown sugar. Ingredients2 cups brown sugar 1/2 cup oil 3 eggs 2 cups all purpose flour 1 1/2 tsp baking powder 2 tbsp water 1 tsp vanilla 1/2 tsp cinnamon 3 cups fig preserves 1 tsp ...
Read more Home made jam for diabetics. Ingredients1 (16 oz) can unsweetened applesauce 2 (4 oz) packages sugar free jelloDirectionsStep 1Warm applesauce in saucepan until hot but don't let it boil. When the applesauce is warm enough, add 2 packages of your favorite jello. Stir until well blended. Step 2After it is ...
Read more Ingredients1 gallon small pickling cucumbers 1/2 cup salt 2 onions, chopped 1 tbsp celery seed 1 1/2 tsp turmeric 2 tbsp mustard seed 1/2 tsp clove 5 cups vinegar 5 cups sugarDirectionsStep 1In a one gallon canning jar, add all the ingredients except the vinegar and sugar. Step 2 In ...
Read more