Recipes With Course:
Jams & Jellies Kumquats are tiny fruits with a sweet to sour citrus flavor and a fully edible peel. Kumquats are in season starting in October in South Louisiana.
Read more From netstate.com  - Did you know the strawberry was adopted as the official state fruit of Louisiana twice? Act No. 432 of 1980 declared that: "There shall be an official state fruit. The official state fruit shall be the peach in 1980, the watermelon in 1981, the fig in 1982, the ...
Read more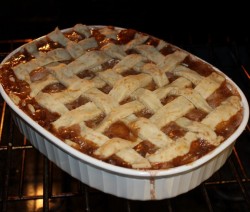 A cobbler , a deep-dish fruit pie with a rich biscuit crust, usually only on top. would be a perfect dish to make with Extra Fresh Figs. The crust a tasty biscuit dough is highlighted in taste by the shredded cheddar cheese used   Don't have time to make the crust…a store purchased pie ...
Read more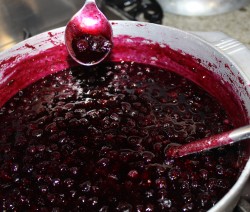 It is Blueberry Season and everyone loves blueberries also known as star berries We love them fresh picked eaten straight from the bush or baked into a favorite dessert or we enjoy them as jam, preserves and jelly. Maine is the blueberry production capital of North America but they are grown in ...
Read more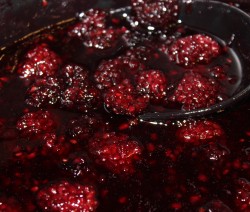 Snakes and Blackberries go hand in hand. If you have ever picked blackberries you probably know that, already! The picture shown is the blackberries cooking before adding the dumpling.
Read more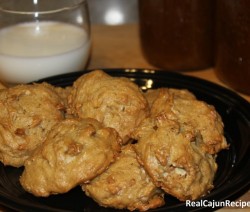 Cajuns love their figs, fig preserves, fig cakes, and fig cookies! This is one of our favorite fig cookie recipes.
Read more This dish works great as a side with your Thanksgiving, Christmas and family gatherings. Great on biscuits or give as holiday gifts.
Read more So how do you pronounce "kumquats"? Many Cajuns say "ComQuarts" – dats me, guilty as charged.
Read more