Recipe Type:
Vegetables Excellent as a side dish with any meat, this eggplant dish can be thought of as "baked fried eggplant". Eggplant is a close relative of the tomato, pepper and potato family and is a classic staple in Cajun Country.
Read more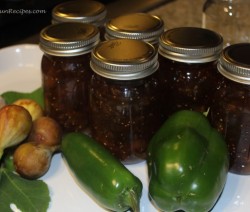 A surprise snack or appetizer made with fresh figs - Great with cream cheese and crackers. Pictures shown are half recipe.
Read more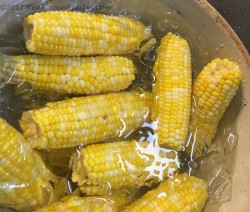 Fresh corn on the cob anytime you want.
Read more A blend of aromatic herbs great for flavoring fish and pasta dishes. Salt added separately according to your dietary needs.
Read more
Our author cook writes: If you like a fresh radish or the taste of fresh grated mild horseradish, you will really like these pickled turnips. If you don't care for horse radish or radishes, you will like these anyway. You can make these turnip pickles as spicy as your taste ...
Read more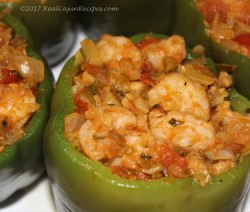 No Rice Shrimp Stuffed Bell Peppers Need to make use of your garden's crop of bell pepper, zucchini, and tomatoes? Try this delicious no-rice stuffed bell pepper paired with shrimp – freezes well and fits many weight plans. A simple dish that would be great for Weight Watchers.. You are ...
Read more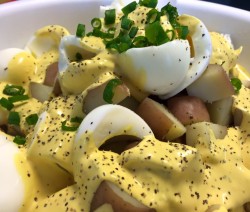 Momma would serve her family of nine children this potato salad to go with her Sunday roast or chicken gumbo.
Read more