Recipe Type:
Vegetables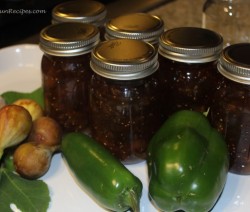 A surprise snack or appetizer made with fresh figs – Great with cream cheese and crackers. Pictures shown are half recipe. Ingredients1 1/4 cup white wine2 cups bell pepper seeded and diced1 cup jalapenos seeded and diced2 1/2 cups fresh fig sliced1 package Sure Jell1 tablespoon butter to prevent foaming6 cups ...
Read more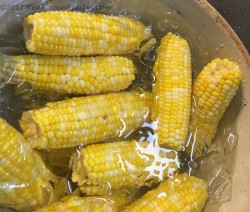 Fresh corn on the cob anytime you want.     IngredientsFresh Corn shucked and cleanedWaterFreezer BagsDirectionsStep 1Blanching and Cooling time depends on the Diameter Size of the corn Step 2Small corn 1 inch - 7 minutes Medium corn 1 1/4 to 1 1/2 inches - 9 minutes Large corn 1 ...
Read more A blend of aromatic herbs great for flavoring fish and pasta dishes. Salt added separately according to your dietary needs. Ingredients2 tablespoon basil crushed or dill weed 2 tablespoon onion powder1 tsp oregano crushed1 teaspoon celery seed1/2 teaspoon black pepperDirectionsStep 1Mix all ingredients together; store in an airtight container.
Read more
Our author cook writes: If you like a fresh radish or the taste of fresh grated mild horseradish, you will really like these pickled turnips. If you don't care for horse radish or radishes, you will like these anyway. You can make these turnip pickles as spicy as your taste ...
Read more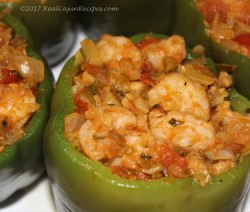 No Rice Shrimp Stuffed Bell Peppers Need to make use of your garden's crop of bell pepper, zucchini, and tomatoes? Try this delicious no-rice stuffed bell pepper paired with shrimp – freezes well and fits many weight plans. A simple dish that would be great for Weight Watchers and KETO.. ...
Read more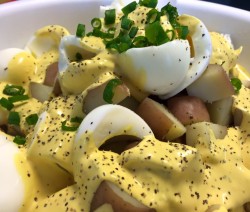 Momma would serve her family of nine children this potato salad to go with her Sunday roast or chicken gumbo. Ingredients2 pounds medium red potatoes 1 small celery stalk chopped fine (optional) 3 scallions (green onions) chopped fine 1/4 cup minced parsley (optional) 3/4 cup mayonnaise 3 tbsp white vinegar ...
Read more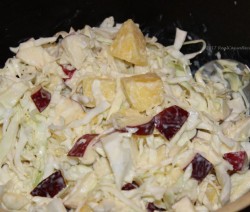 Simple, Good and Fast to prepare.   Ingredients1 small head of cabbage 1 large apple 2 cups mayonnaise 1 tsp sugar1 cup pineapple chunks (optional)DirectionsStep 1Finely shred the cabbage. Step 2Slice and dice the apples into small pieces. Step 3Mix all ingredients together, stir well and serve!
Read more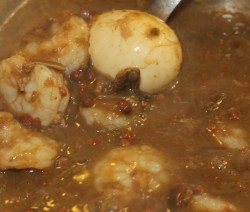 Most people now realize that okra and the word "gombo," which means okra in some parts of Africa, mean the same thing. Not to be confused with the soupy gumbo that Cajuns have become well known for. So this means that you can make a gumbo of gombo. Have you ...
Read more