Search Results For
Courtbouillion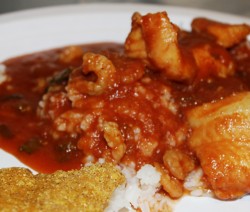 ...This classic dish was inspired by a wonderful restaurant in Lake Charles, Louisiana; Paw Paw's Seafood and Steak House. They were always more than happy to share their famous courtbouillon recipe; although this restaurant has now closed, their recipe lives on....
Read more ...Great classic dish. A family favorite! Pronounced "Cubion" or "Kubion." A Cajun fish soup....
Read more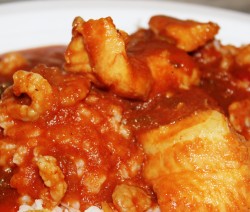 In Lake Charles, La., there was a wonderful Cajun restaurant that served one of the best courtbouillon (courtbouillion) around. Sarah writes, "I also enjoyed PawPaw's Catfish Courtbouillion and didn't know if you guys had the original recipe? I visited PawPaw's in the early 90s and asked for the recipe and ...
Read more ...This recipe is an adaptation of a recipe originally seen on Facebook from Holden, LA – Maw-Maw added some tidbits. The crabs are cooked outside over flames or charcoal and offers a great alternative to boiling...
Read more ...t, cotton fish and in South Louisiana, choupique (pronounced shoe-pick). Like gars, bowfin are bimodal breathers which means they have the capacity to breathe both water and air. Bowfin are considered a "trash fish" by many, but are treasured table fare to some, who find them quite palatable if cleaned ...
Read more