Recipe Type:
Canning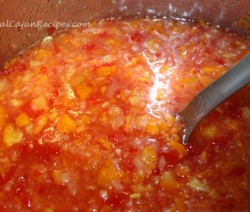 Kumquats or cumquats fruits can be eaten skin and all and they can also be made and eaten as a delicious preserve.
Read more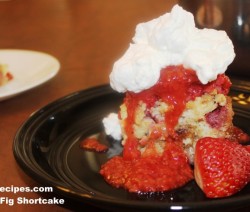 This recipe is an adaptation of Cuisine at Home recipe using strawberry fig or plain fig preserves and making the topping with a combination of  fresh.and cooked strawberries.
Read more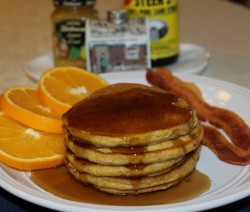 Happy Halloween!!! Giant pumpkins can be grown for competitions, with some weighing over 1000 pounds!  In 2010, the world record was 1810 pounds! That's huge according to sciencekids.com!  As a food, pumpkin can be baked, roasted, steamed or boiled or made into pancakes! You can make scratch pancakes for this ...
Read more Often called kosher-style dill pickles, these are quick to make. Use either small whole cucumbers or cut larger ones into quarters. Because dill pickles have such a bold flavor, it only takes a small serving to flavor your food. Top a burger or sandwich with just two or three slices. Add just 1 tablespoon ...
Read more From Google, dill is an aromatic annual herb of the parsley family, with fine blue-green leaves and yellow flowers. The leaves and seeds of dill are used for flavoring and for medicinal purposes. The word dill comes from the Norwegian word "dilla" meaning to soothe.  Dill pickles is one of the ...
Read more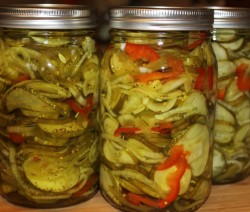 Pickle is defined as "a small cucumber preserved in vinegar, brine, or a similar solution". You won't be in a pickle if you made these pickles. This recipe is so good, fast and easy to make and the recipe works really well with vidalia onions. Once you eat the cucumbers in the pickles, ...
Read more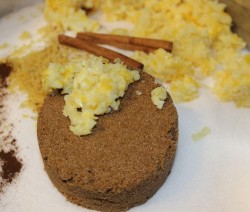 If you have never tried Spiced Fig Jam…now is the time to make it!! July is Fig month Pick, them – Cook Them and Can Them and Eat Them. Afraid of wasp in the trees? Here is an interesting fact about that. From omgfacts.com fig wasps and fig trees have a ...
Read more