Recipe Type:
Canning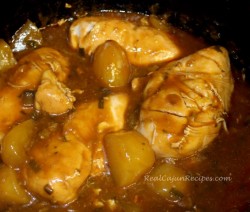 This is an old Cajun classic that has a many variations. This is my version 🙂 Ingredients1 onion, chopped 2 cloves garlic, chopped 1/2 bell pepper, chopped 1/8 tsp cayenne 1/4 tsp black pepper 1/2 tsp onion powder 1 tsp McCormick Season All 2-4 chicken breasts 1/3 jar Savoie's roux ...
Read more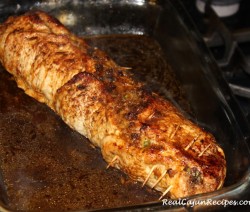 Ingredients1 pork loin 2 Andouille sausages 2 tbsp Tony Chachere's Seasoning 2 cups water 1 cup pureed fig preservesDirectionsStep 1Preheat oven to 350 degrees. Step 2Place pork loin on a cutting board and, using a long knife, slice into the pork loin along the length, creating a pocket. Also make ...
Read more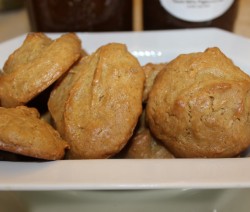 Figs are a delicious fruit, often thought of as sacred. At one time, Greece even made it illegal to export figs, wanting to make sure that they had the advantage at the Olympic Games. Mawmaw sure would've high jumped for fresh figs to make her jam and preserves. Ingredients2 cups ...
Read more