Recipe Type:
Canning Everyone knows Cajuns love their figs. Diabetes is unfortunately a problem in Cajun Country, therefore regular processed figs should not be eaten by a diabetic. This recipe will allow the Cajun to have his "figs" and eat them too!
Read more Vegetables seem to ripen at the same time; here is a freezing method that will allow you to enjoy your summer bounty anytime you like.
Read more Many Cajuns grew up eating this appetizer at the Cock of the Walk Restaurant on Johnston Street in Lafayette before it burned down. The restaurant seemed almost famous for this dish. Many times, the restaurant's parking lot would become flooded after heavy rains and once, a Kaplan man stepped out ...
Read more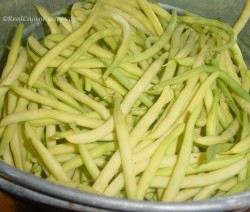 Green beans have many common names – string beans, pole beans, snap beans just to name a few. Two of my favorite ways to eat green beans is to break it off the plant and eat it fresh; the other is pickled.
Read more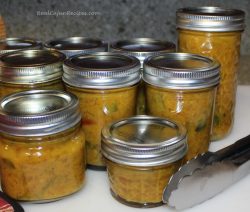 Maw-Maw likes to call this one Hot Dog Relish. Many refer to chow-chow as a catch-all term for any vegetable based relish. Chow-chow is meant to be a condiment and is usually put on top of or alongside the food. This dish is meant to enhance the dish you are ...
Read more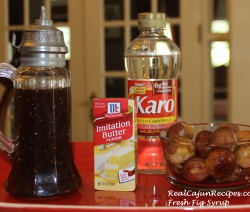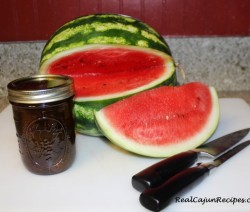 During watermelon season, my Mom would take the rind and cook preserves for us and serve it up with fresh homemade bread.
Read more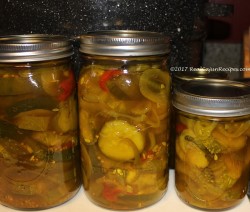 When you have loads of fresh cucumbers and can't eat them all up, pickle them using this easy recipe.
Read more