Search Results For
Red Beans Rice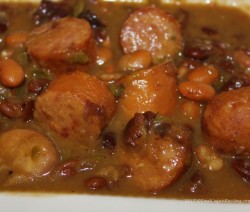 A Cajun Classic! The general consensus is to soak beans 8 to 10 hours before cooking noting however you cook beans without pre-soaking.Also sauteing veggies can be done and will enhance flavor.
Read more ...lem. Using the crock pot enables you to cook a hearty dinner without much fuss. Quick soak of the dried beans is recommended by many cooks or an overnight soak of the beans. For the quick soak – Rinse and sort the beans in a pot; to one pound of ...
Read more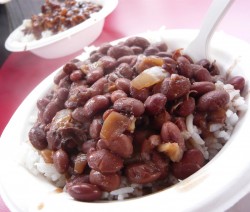 ...This is a traditional Monday food in New Orleans. Everyone has their own recipe for Red Beans & Rice, most of which probably change a little with each cooking. On a Monday the ladies of the house would put on a pot of red beans to cook all day while ...
Read more ...This is a classic New Orleans dish served on Mondays without sausage and with brown rice to make it healthier and lower carb....
Read more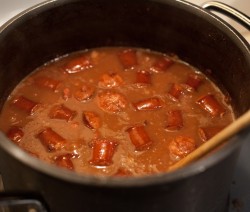 ...Traditionally Cajuns prepared the red beans and sausage first then served it over rice rather than cooking it all together....
Read more ...Shortcut recipe for a Great Cajun Classic!! When the author shared this recipe with her MeMaw, she commented that she was not fond of it. Her words "I don't care much for quick or short cut recipes", or as the author likes to call them "lazy recipes". Once MeMaw sampled ...
Read more ...Creamy thick hearty soup made from red kidney beans....
Read more