Search Results For
Red Beans Rice ...This dish is very fast and really tasty. It is a dish for the whole family. I serve it with garlic bread and a green salad....
Read more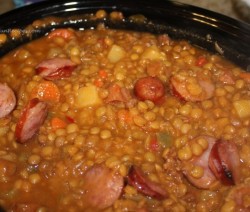 ...Southerners love their beans. Substitute your favorite dried bean – great for northern beans....
Read more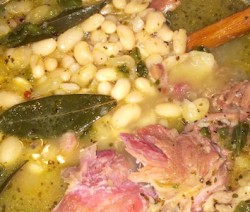 ...This is an amazing ham and bean soup. It's also the perfect way to use the leftover ham bone or ham slices after Thanksgiving or Christmas. An added bonus to this recipe is its flexibility. If you don't deem yourself a great cook, or are afraid of taking on such ...
Read more ...This South Beach friendly quesadilla recipe is low carb and quick to make. This is a Nouveau Cajun dish. All the locations, names and references are real however....
Read more ...This is a sorta spicy, warm, filling soup that is great on those chilly winter nights here is Louisiana...
Read more ...With the influx of mixed cultures, Mexican food has found its place to the Cajun dinner table....
Read more ...When Mom's says "Eat your beans", you are glad she cooked your favorite. According to a study of nearly ten thousand Americans, a diet containing at least 300 micrograms of the B vitamin folate (found in beans) reduces the risk of stroke and heart disease....
Read more