Recipe Type:
All Seafood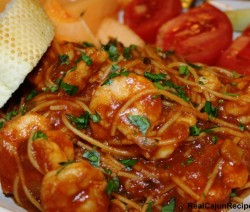 The unique flavor of this dish develops when the spaghetti is cooked in the pot with the tomato and roux based sauce.  Spaghetti is the choice pasta but the dish may be prepared with a pasta of your choice.
Read more This is a family favorite and is usually requested as a Father's Day dinner which follows a Mother's Day crawfish boil and the leftover peeled tail meat (only if we do a second batch) is set aside to be made into pies.
Read more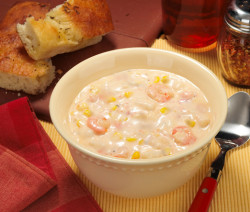 A creamy thick soup perfect for those cold nights!
Read more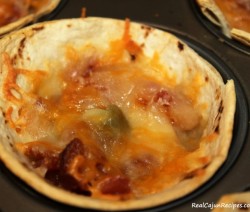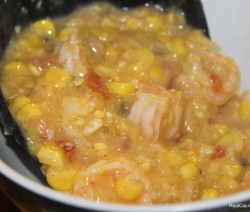 Delicious entree or side dish made of fresh corn and shrimp; easy, versatile, and quick to cook.
Read more This recipe shows the versatility of three popular Cajun favorites. Fresh pork sausage or smoked sausage maybe used and crawfish or shrimp may be used,
Read more How do I love oysters , let me count the ways….This is one of them.
Read more A blend of aromatic herbs great for flavoring fish and pasta dishes. Salt added separately according to your dietary needs.
Read more