Recipe Type:
All Seafood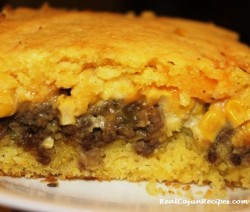 Jiffy Cornbread Mix is the "cornbread" to this recipe. The slight sweetness of the cornbread enhances the taste of the dish. Thanks to Linda D Noel for Method 2 preparation.   Ingredients1 lb ground beef1/2 cup onion, chopped fine1/2 cup bell pepper, chopped fine1/2 lb cheddar cheese, grated 2 jalapenos, ...
Read more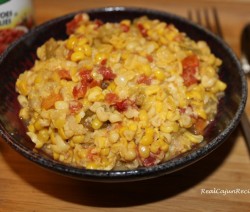 Need to freeze fresh corn or want to have macque choux without much stirring so you  can cook other foods?  The best part of using a slow cooker or crock pot is that it's simple and takes less effort and stirring than stove top cooking. Ingredients8 cups fresh corn1 1/2 onions ...
Read more Every year St Josephs Church in Franklin an annual Spaghetti dinner. Even though the balls are meatless, the bread balls with the seasonings taste very similar to meatballs.The recipe was created by Mrs. Lucy Russo mother of Rev. M. J. Russo. IngredientsSpaghetti Sauce4 heads of garlic chopped5 large onions chopped ...
Read more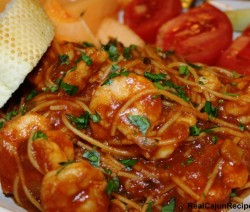 The unique flavor of this dish develops when the spaghetti is cooked in the pot with the tomato and roux based sauce.  Spaghetti is the choice pasta but the dish may be prepared with a pasta of your choice. Ingredients1/2 cup prepared roux or scratch roux (1 cup flour and ...
Read more This is a family favorite and is usually requested as a Father's Day dinner which follows a Mother's Day crawfish boil and the leftover peeled tail meat (only if we do a second batch) is set aside to be made into pies.
Read more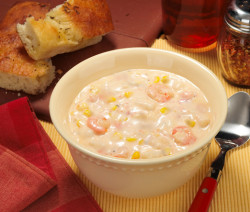 A creamy thick soup perfect for those cold nights!
Read more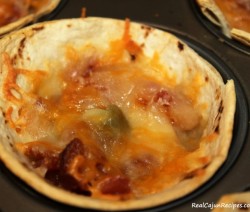 Shrimp used in a fresh new way. IngredientsOne pack small round tortillas1/2 stick of butter (4 tablespoon)Cajun Seasoninggarlic powder and onion powder (optional)Shredded cheddar cheese Shredded pepper jack cheese Jalapeno pepper rings seeded or canned pepper rings6 slices of bacon cooked and chopped coarselyDirectionsStep 1Make the tortilla cups by cutting ...
Read more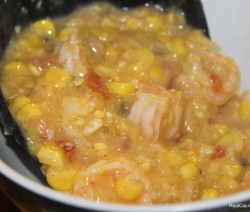 Delicious entree or side dish made of fresh corn and shrimp; easy, versatile, and quick to cook. Ingredients2 sticks butter4 cups fresh cut corn or fresh frozen2 cans ROTEL brand tomatoes (tomato with green chilies)1 can cream of mushroom1 can cream of shrimp2 medium onions, chopped2 ribs celery chopped1 bell pepper chopped1 ...
Read more