Recipe Type:
Crawfish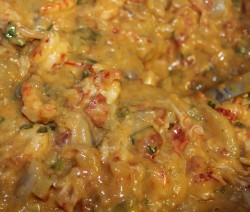 This is actually our go-to etouffee recipe, even though it contains no butter or crawfish fat. The flavors are really incredible and have been known to prompt marriage proposals (no kidding, just ask Shauna Chauvin Richard!)
Read more Quick and easy Cajun Dish. Cooked in one easy step right in your rice cooker.
Read more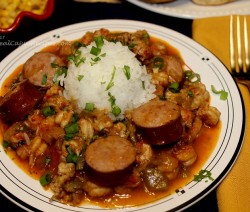 A Cajun dish so common, it's in everyone's recipe box. The no-soup etouffee -one of my personal favorites.
Read more