Recipes With Course:
Nouveau Cajun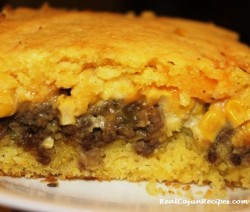 Jiffy Cornbread Mix is the "cornbread" to this recipe. The slight sweetness of the cornbread enhances the taste of the dish. Thanks to Linda D Noel for Method 2 preparation.
Read more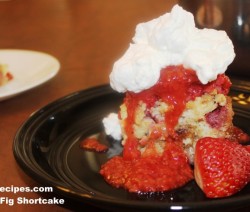 This recipe is an adaptation of Cuisine at Home recipe using strawberry fig or plain fig preserves and making the topping with a combination of  fresh.and cooked strawberries.
Read more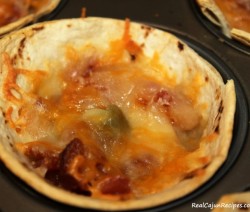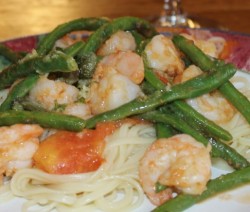 Delicious, easy to prepare and "gud". This recipe is an adaptation from Fast and Fresh made with three Cajun favorites – Shrimp – String Beans – Tomatoes..Oh wait there is a fourth favorite – Pasta. We love linguine for this recipe
Read more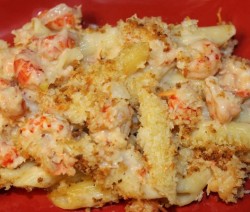 My daughter had sent me Truffle Oil from Belgium while living overseas, I then set out to find a recipe or recipes where I could use the oil. It seems there are recipes all over the net using this product. This recipe is an adaptation from FoodNetwork. Although not original ...
Read more A slow cooked roast in a crock pot, adding roux for a robust gravy; this recipe is not quick but the results make a great Po-Boy sandwich.
Read more I came up with this combination as a weekday after work, something good in a hurry – What's in the kitchen moment. It's a healthy and surprisingly tasty dish.
Read more My friend's mom used to make these for us we were in high school. They were our favorite! Since we are all grown and moved out, we don't see each other very often. So, out of the blue, I called her and she gladly gave me her recipe. I didn't ...
Read more