Recipes With Course:
Nouveau Cajun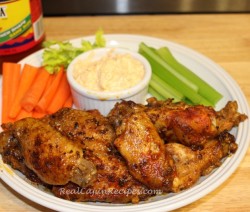 A twist on Blue Cheese dressing for your superbowl parties! Use the sauce from this Cajun Hot Wings recipe – http://goo.gl/wTFZwO An adaptation from a Betty Crocker recipe Ingredients1/2 cup chunky blue cheese dressing4 ounces cream cheese1 celery stalk chopped fine2 to 3 tablespoon buffalo wing sauce DirectionsStep 1Microwave the cream ...
Read more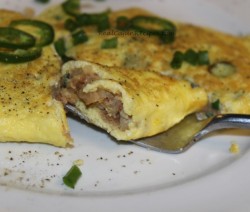 A different twist for boudin –  A different twist for eggs – A different twist for breakfast – Ingredients4 eggs1 link cooked pork boudin2 tablespoon water or milkScallions Green onionsJalapeno pepper (optional) DirectionsStep 1Remove boudin stuffing from casing and warm in microwave for 30 seconds. Set aside.Step 2Over medium heat, spray PAM ...
Read more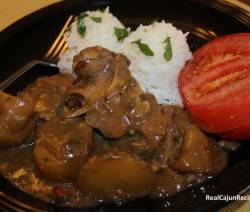 Fricassee  A thick Cajun stew made with roux and any type meat. If you were using pork this stew would also have potatoes in it. Chicken is probably the most popular meat used. This recipe is a somewhat short-cut version. Ingredients4 - 6 pork chops (depending on size) or 3 ...
Read more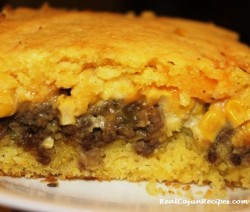 Jiffy Cornbread Mix is the "cornbread" to this recipe. The slight sweetness of the cornbread enhances the taste of the dish. Thanks to Linda D Noel for Method 2 preparation.   Ingredients1 lb ground beef1/2 cup onion, chopped fine1/2 cup bell pepper, chopped fine1/2 lb cheddar cheese, grated 2 jalapenos, ...
Read more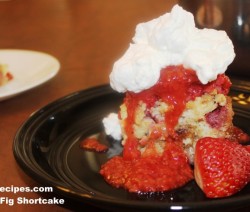 This recipe is an adaptation of Cuisine at Home recipe using strawberry fig or plain fig preserves and making the topping with a combination of  fresh.and cooked strawberries.     IngredientsShortcake Dough2 cups flour1/4 cups granulated sugar1 tablespoon baking powder1/2 teaspoon salt8 tablespoons cold unsalted butter1 cup diced strawberry4 oz ...
Read more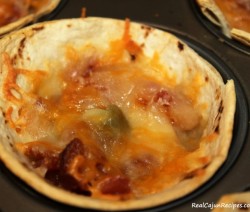 Shrimp used in a fresh new way. IngredientsOne pack small round tortillas1/2 stick of butter (4 tablespoon)Cajun Seasoninggarlic powder and onion powder (optional)Shredded cheddar cheese Shredded pepper jack cheese Jalapeno pepper rings seeded or canned pepper rings6 slices of bacon cooked and chopped coarselyDirectionsStep 1Make the tortilla cups by cutting ...
Read more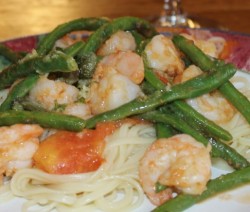 Delicious, easy to prepare and "gud". This recipe is an adaptation from Fast and Fresh made with three Cajun favorites – Shrimp – String Beans – Tomatoes..Oh wait there is a fourth favorite – Pasta. We love linguine for this recipe Ingredients1 pound cleaned shrimp 1/2 pound fresh or frozen string beans ...
Read more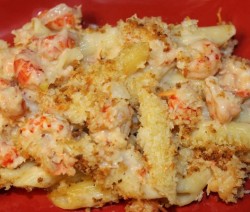 My daughter had sent me Truffle Oil from Belgium while living overseas, I then set out to find a recipe or recipes where I could use the oil. It seems there are recipes all over the net using this product. This recipe is an adaptation from FoodNetwork. Although not original ...
Read more