Recipe Type:
Shrimp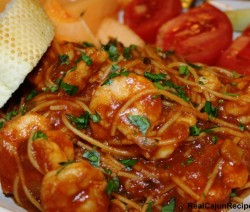 The unique flavor of this dish develops when the spaghetti is cooked in the pot with the tomato and roux based sauce.  Spaghetti is the choice pasta but the dish may be prepared with a pasta of your choice.
Read more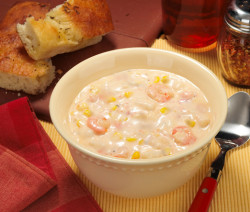 A creamy thick soup perfect for those cold nights!
Read more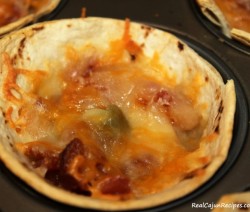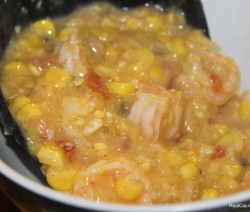 Delicious entree or side dish made of fresh corn and shrimp; easy, versatile, and quick to cook.
Read more This recipe shows the versatility of three popular Cajun favorites. Fresh pork sausage or smoked sausage maybe used and crawfish or shrimp may be used,
Read more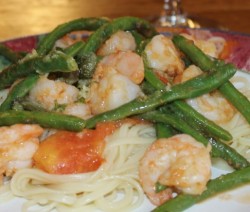 Delicious, easy to prepare and "gud". This recipe is an adaptation from Fast and Fresh made with three Cajun favorites – Shrimp – String Beans – Tomatoes..Oh wait there is a fourth favorite – Pasta. We love linguine for this recipe
Read more Crawfish Étouffée is one of our favorite Cajun classics, but many newcomers find the dish tricky.  This recipe is sure to deliver delicious results in a short amount of time.
Read more This bisque is smooth and satisfying. Made with Louisiana sweet potatoes and gulf shrimp.
Read more