Recipe Type:
Health Conscious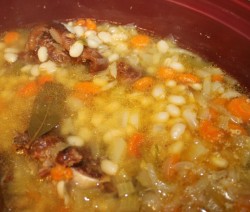 Southerners love their beans. Substitute your favorite dried bean, if you prefer, and if there's leftover ham, feel free to throw it in!
Read more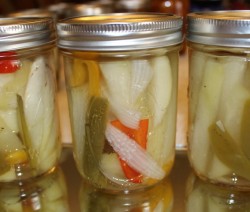 Used with gumbos or any rice and gravy dish in Cajun Country, chayote is a gourd-like squash that is about the size and shape of a very large pear. The skin is pale green and smooth with slight ridges that run lengthwise. Many compare the color to a light green ...
Read more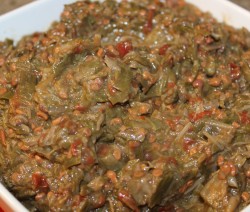 This is a classic way of cooking okra that allows you to use okra (la gombo fevi)  as a side dish or make the ever popular shrimp and okra gumbo.
Read more From Wikipedia – Sourdough is a bread product made by a long fermentation of dough using naturally occurring lactobacilli and yeasts.
Read more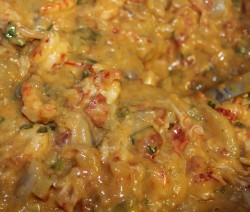 This is actually our go-to etouffee recipe, even though it contains no butter or crawfish fat. The flavors are really incredible and have been known to prompt marriage proposals (no kidding, just ask Shauna Chauvin Richard!)
Read more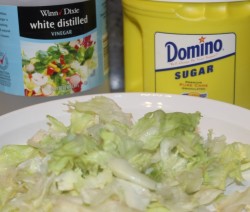 Grandma always had fresh lettuce in her vegetable garden; this was a daily dish during the spring and fall months.  Because they stay crisp, romaine leaves are great to use for this recipe also.
Read more