Recipes With Course:
Desserts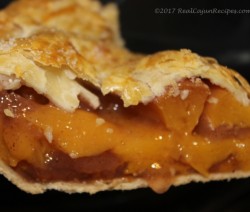 Pie consistency is perfect; Paw-Paw dubbed it the "perfect peach pie". Firm peaches are recommended
Read more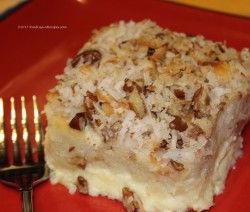 The first time I remember seeing this recipe was in a old Pillsbury Cook Off Pamphlet cookbook. The recipe was submitted by an expectant mother and she won the Cook Off that year. Recipe can easily be halved…Let your bread go stale just to make this!!   This is one of ...
Read more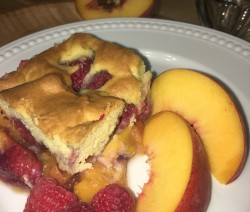 Fresh Peaches and Raspberries make up the base for this dessert, The topping is more like cake than biscuit.
Read more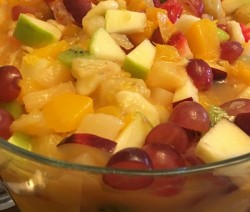 In memory of Triston Francis Bourque From Wikipedia – Fruit salad is a dish consisting of various kinds of fruit, sometimes served in a liquid, either in their own juices or a syrup. When served as an appetizer or as a dessert, a fruit salad is sometimes known as a fruit cocktail or fruit cup. In ...
Read more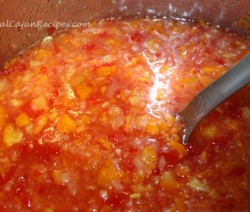 Kumquats or kumquats fruits can be eaten skin and all and they can also be made and eaten as a delicious preserve. Maw-Maw loves making preserves and jelly with the abundance of citrus available at this time of the year – Share the wealth with taunts and cousins
Read more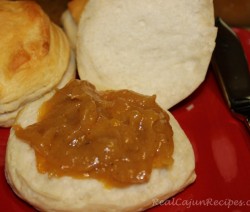 Many will agree the best way to eat persimmons is fresh off the tree or over the sink, where you can eat the persimmon flesh that is close to the peel. But what about canned persimmons? Persimmons are one fruit that one might ask to can or not to can. ...
Read more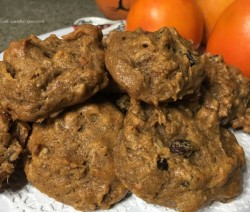 Persimmons referred to as  "the fruit of the Gods," are a perfect fruit and can be used in jellies and baking. But most will agree the best way to enjoy is right off the tree. Recipe is an adaptation from Mrs. Mae Cox Sweetlake LA
Read more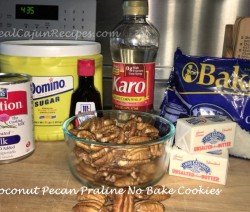 Our author writes – "After hurricane Andrew in New Iberia I remember eating so many cold sandwiches, which I'm not too fond of on a good day, lol. So when hurricane Ike battered Brazoria County Texas when we lived there we knew how to he better prepared, except for the ...
Read more