Search Results For
Rice Dressing ...This oyster rice dressing is a holiday favorite, created by my grandmother Folse, however, after her death, it was passed on to my mother and has always been a holiday tradition....
Read more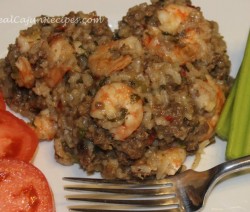 ...This is one of the best oven recipes for rice dressing. It's a foolproof dish with Cajun flavor....
Read more ...Good side dish with bar-be-que or pork-loin roast....
Read more Excellent as side dish with any meat or as a main dish served with vegetables. This recipe was adapted from a recipe that traditionally uses pork.
Read more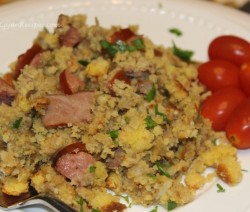 ...A great casserole made without rice. An eggplant casserole made without rice that can be eaten as cooked, or used for stuffed bell pepper or for delicious cornbread dressing....
Read more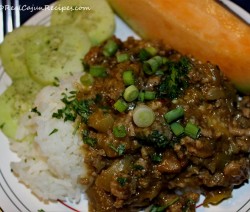 ...Aubergine, Eggplant or like my Cajun Momma use to say la Breme – Great in dressing, fried or etouffeed (smothered) - C'est tout bon...
Read more A versatile eggplant dish to make with either rice or cornbread.
Read more ...A slightly spicy and simple dish....
Read more