Recipes With Course:
Cakes & Candy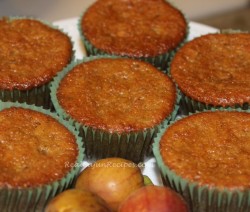 Making muffins is the perfect dish to make when figs first ripen and there is not enough to make a batch or preserves or jam. Fig Cake taste using fresh figs, These muffins are so good you will want to freeze figs to make these again.
Read more Chocolate pie is great for holidays or any day your grandchildren wishes their favorite pie to be made.
Read more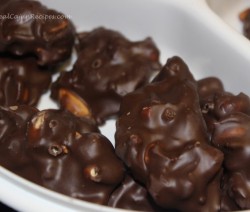 Pumpkin Spice Cake made easy with three ingredients. This is a  moist, fluffy pumpkin spice cake recipe with powdered sugar frosting. Easy to make recipe and perfect for the holidays!
Read more A quick and easy glaze for cinnamon rolls, bundt cakes  or cookies.
Read more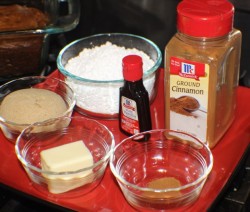 Perfect frosting for a nice change from powdered sugar frosting
Read more Fig bars are bar cookies that contain figs. Each fig bar is square-shaped with a baked cookie dough outer crust and a thick fig filling inside. The Fig Newton® commercial fig bars by Nabisco started many other companies manufacturing similar cookies. The Fig Newton® was invented by American, Charles M. Roser, in ...
Read more I have made this cake from scratch many times, b ut I was in a hurry one day & decided to "cheat" a little. I used a Duncan Hines yellow cake mix. Could not tell much difference!
Read more