Recipe Type:
Classics I was raised in Lafayette Louisiana and remember eating this growing up and I think this is my favorite Jambalaya .Although you never here it being cooked a lot by Cajuns . I think it is a well deserved dish that should be remembered in Cajun world.
Read more There are as many ways to cooks bread pudding as there are Cajun Cooks – all are winners.
Read more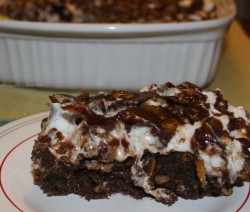 In memory of Loretta Cormier Heavenly Hash a favorite Easter candy – hard to find; so when you cant  find the candy make this cake. Taste just like the candy! The cook of this recipe is always requested to bring this cake for family dinners and celebrations. The Best Comment on ...
Read more Properly called bowfin, the fish carries more aliases than John … trout, cotton fish and in South Louisiana, choupique (pronounced shoe-pick). Like gars, bowfin are bimodal breathers which means they have the capacity to breathe both water and air. Bowfin are considered a "trash fish" by many, but are treasured table fare to some, who find them ...
Read more Bring back the memories – Old Fashioned School House Peanut Butter Balls
Read more Perfect for bundt cakes, coffee cakes, apple cake …did I mention cake?
Read more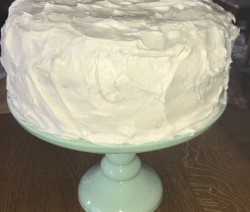 This was a bakery recipe that was shared – perfect for wedding cakes. Baker make 2 recipes for a wedding cake (3 tier); cut this in half for a regular size cake. If you make the whole recipe, you can refrigerate the leftover. You will be pleasantly surprised on how ...
Read more A nice twist to an angel food type cake – an old-school type of cake,
Read more