Recipe Type:
Classics Fig bars are bar cookies that contain figs. Each fig bar is square-shaped with a baked cookie dough outer crust and a thick fig filling inside. The Fig Newton® commercial fig bars by Nabisco started many other companies manufacturing similar cookies. The Fig Newton® was invented by American, Charles M. Roser, in ...
Read more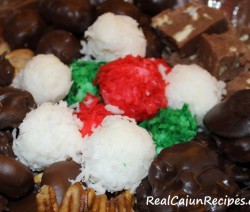 Melt in your mouth bon-bons. So festive for holiday sharing.
Read more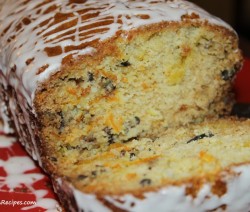 Wikipedia….Kumquat culinary uses include candying and kumquat preserves, marmalade, and jelly. Kumquats can also be sliced and added to salads. In recent years kumquats have gained popularity as a garnish for cocktail beverages, including the martini as a replacement for the more familiar olive. A kumquat liqueur mixes the fruit with vodka or other clear spirit. Cheers!!
Read more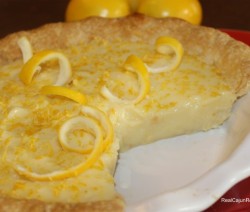 Lemons – a simple sour pleasure made even better with the ole-timey recipe. Simple ingredients – Simple good
Read more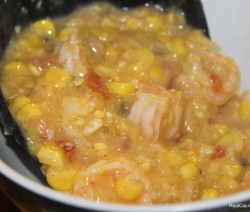 Delicious entree or side dish made of fresh corn and shrimp; easy, versatile, and quick to cook.
Read more Persimmon wood is very heavy and hard. It was once used to make golf clubs. Persimmon trees can take up to seven years before they produce fruit. Persimmons are used to make baked goods, such as cookies and breads. Source: producepedia.com
Read more Persimmons, the Latin word for it means "food of the gods." From eHow - Persimmon is an attractive tree with nutritional, sweet, autumn-ripening fruit that has been an old-fashioned favorite for homeowners in U.S. Department of Agriculture hardiness zones 5 through 11, depending on the variety. Persimmon trees fall into two distinct ...
Read more