Search Results For
Roux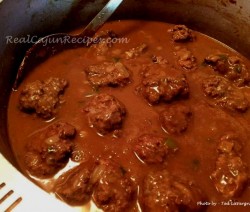 A popular south Louisiana witticism holds that there are three ways one can become a Cajun: "by blood, by marriage, and by the back door". In short, Great Food, Great Party, Great Times! Cajuns' great love of food, flavor, culture and tradition are embedded deep in their roots and the ...
Read more ...The secret to this gumbo is the roux! Always use warm to hot water to dissolve the roux. While you're at it, make extra roux as it keeps well in or out of the refrigerator....
Read more ...Crawfish or Crayfish are well known here in South Louisiana and their popularity have grown throughout the world. They are a Cajun favorite for dishes such as this one....
Read more After seeing Yves Vegetarian Ground Round at my local grocer, I realized it would be possible to make a rice dressing that both my vegetarian girlfriend and I could enjoy. This rice dressing tastes like the real thing. The "fake" ground round used in this is made of texturized soy. ...
Read more ...I cook this with rabbit, since I have an abundance of them, but chicken, duck, quail, or venison will work too, whatever you have on hand. If you can't find andouille sausage, use plain smoked link sausage, or try to find a hot link sausage. That's the good thing about ...
Read more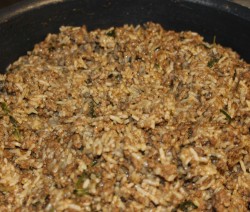 ...This is one of our favorite rice dressing (also known as dirty rice) recipes. Add this to a meatball stew and talk about good!...
Read more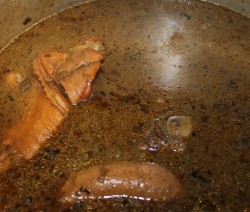 This fresh hen gumbo will have you wanting to lick the bowl!
Read more