Search Results For
Roux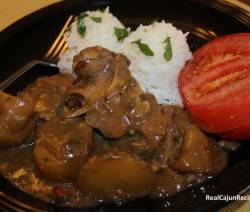 ...Fricassee A thick Cajun stew made with roux and any type meat. If you were using pork this stew would also have potatoes in it. Chicken is probably the most popular meat used. This recipe is a somewhat short-cut version....
Read more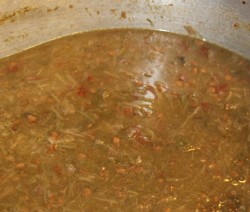 ...The cook shares – I find most gumbo recipes to watery for my taste. So I loaded this one up with a bunch of stuff – chicken, smoked sausage, shrimp and okra. I use a dark roux, which doesn't thicken the gumbo as much as a light one. Therefore the ...
Read more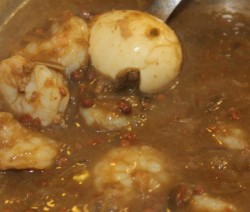 ...Cajun are really a unique culture and there are regional differences in both language and food. There are so many different types of gumbos. The file' and a small amount of roux are used for the thickening agent....
Read more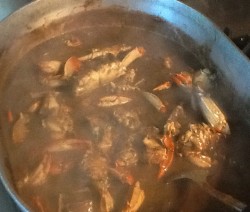 Another Cajun Classic using the basic roux recipe and ground beef from the family boucherie was and is a popular dish used to feed the masses! This same basic stew is also perfect to make for crab instead of meatballs, if you like. Substitute one pound of crab meat and ...
Read more ...Sometimes you may want seafood Étouffée, but find that you only have chicken on hand…well, I guess we gonna use chicken. I am dedicating this recipe to my Nannie, now gone from this earth. As the daughter of a trapper/trader she learned to cook early…sometimes it was only with the ...
Read more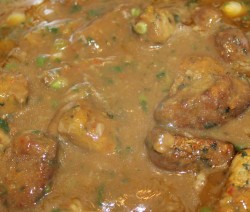 This dish is a labor of love, but well worth every minute. In this recipe, the crawfish heads are stuffed with a breading mixture. Collecting the crawfish heads after a crawfish boil is a great time to do this. As a note: clean the crawfish heads of the membranes and ...
Read more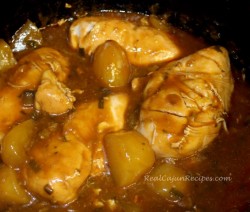 ...This is an old Cajun classic that has a many variations. This is my version...
Read more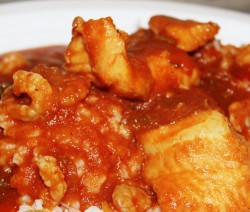 As fishermen, our freezer was always stocked with redfish and catfish. My mother, Meredith would make this Cajun dish that we enjoyed as children. I now make it for my children; it is one of the favorite meals. The Cajun version of courtbouillon is generally flavored differently than some because ...
Read more